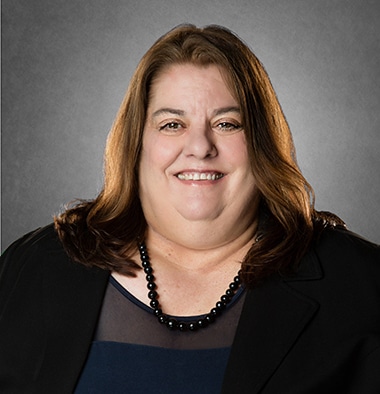 Beth Conley
Director of México Operations - International Headquarters
Beth began her professional career in 1988 working for Conley Equipment Co., Inc. and Conley Telco SA de CV Mexico. Ms. Conley's initial responsibilities included reconciling A/R, A/P and general administrative duties. Two years later, Beth's role evolved into Purchasing Manager and international/domestic logistics planning. She negotiated competitive contract pricing with industry leaders such as Anixter and East Penn Manufacturing. Additionally, she secured reserve distribution space in several US locations and Mexico allowing for a 35% expansion. During the dot.com boom, Conley Equipment flourished as a recognized DC power leader within the telecommunication industry supporting data centers, government organizations, schools, hospitals and utility companies. As the business experienced immense growth, it entered into a partnership with Cactus Integration Group (CIG), an EF&I Telecom company, Ms. Conley transitioned into the start-up working exclusively with Cactus in 1996.
Ms. Conley established operational policies and procedures, accounting methods, employment contracts, purchasing agreements and import and export logistics guidelines for CIG, designing an overall infrastructure designed to sustain functionality and growth. With the company evolving quickly to maintain a significant market edge, internal departments matured and Ms. Conley managed the accounting group until the headquarter office moved from Denver, Colorado to Mt. Laurel, New Jersey in 1998. After the corporate move, Ms. Conley continued with Cactus as Purchasing Director and Project Accountant for build-outs ranging in cost from $500K to $3M in both US and Mexico markets. Ms. Conley remained with Cactus until the sale of the company in 2001 to Invensys Corporation for $80 million.
After the acquisition, Beth finished her studies at Regis University where she graduated magna cum laude with a BSBA degree. Upon completion of her degree, Ms. Conley started charitable work in Mexico. Currently, she holds the position of International Director Mexico for Fundación Curando Mexico and Project C.U.R.E. and is responsible for operations and logistics, program development and fundraising. The organization is dedicated to building sustainable healthcare infrastructure in Mexico through partnerships with Project C.U.R.E. and other entrepreneurial nonprofits. To date, Ms. Conley has ensured the delivery of donated medical equipment and supplies, provided by Project C.U.R.E. valued at $43 million USD.