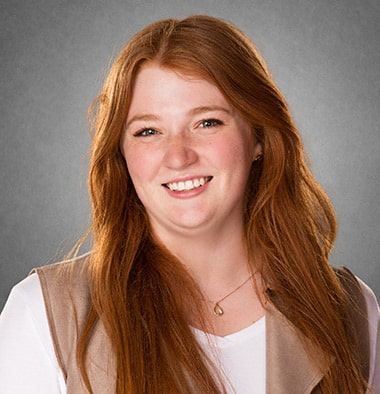 Isabelle Woodrum
Director of Volunteer Services
Isabelle Woodrum serves as Director of Volunteer Services for Project C.U.R.E., where she brings a positive energy to all aspects of her role. As Director of Volunteer Services, Isabelle enjoys building relationships with volunteers and engaging with all of the communities in which Project C.U.R.E. welcomes volunteers.
From international medical brigades, to teaching English abroad, to her role at Project C.U.R.E., Isabelle has been actively pursuing her value of supporting others through nonprofit work.
Isabelle graduated from Kansas State University with a Bachelor of Arts in Political Science and a Minor in Leadership Studies with a Nonprofit Leadership Certificate.
In her free time, Isabelle always has some sort of creative endeavor in the works, whether it is sewing or ceramics or crochet.