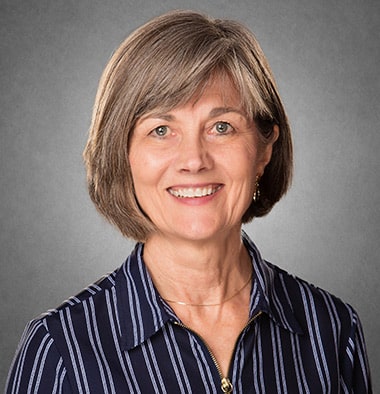 Kathy Henkelman
Director of Finance - International Headquarters
Kathy began handling the accounting functions for Project C.U.R.E. in late 2004, on a very part-time basis. She was providing month end accounting services for small businesses, and her prior experience as a business administrator at a large church allowed her to provide a well-rounded skill set to deal with a multitude of challenges and opportunities, going far beyond an accounting focus. She has been described as having the unusual talent of being able to see both the forest and the trees simultaneously – to know and understand and work towards the big picture, while providing the necessary details and supporting structure that help keep an organization going in the right direction.
Due to Project C.U.R.E.'s growth over the past 18 years, Kathy now oversees a robust benefit package for employees, implementation of HR laws, all insurance exposures for the organization, reporting and compliance for federal grants, and legal requirements to operate in multiple states. She works to provide accurate and meaningful financial reporting for Project C.U.R.E.
Kathy is a Denver native and a graduate of Biola University in La Mirada, California. Her husband is a retired Aurora firefighter and they have two adult daughters and 4 grandchildren.
She continues to consult with other smaller nonprofits and churches to help with their unique missions to bring spiritual and physical healing to people in Colorado. Being part of Project C.U.R.E. has been a tremendous opportunity to use her skills and talents to support the efforts of our team to impact the health and lives of thousands of people around the world every year.