2021 Gabon Delegation Visit to Project C.U.R.E.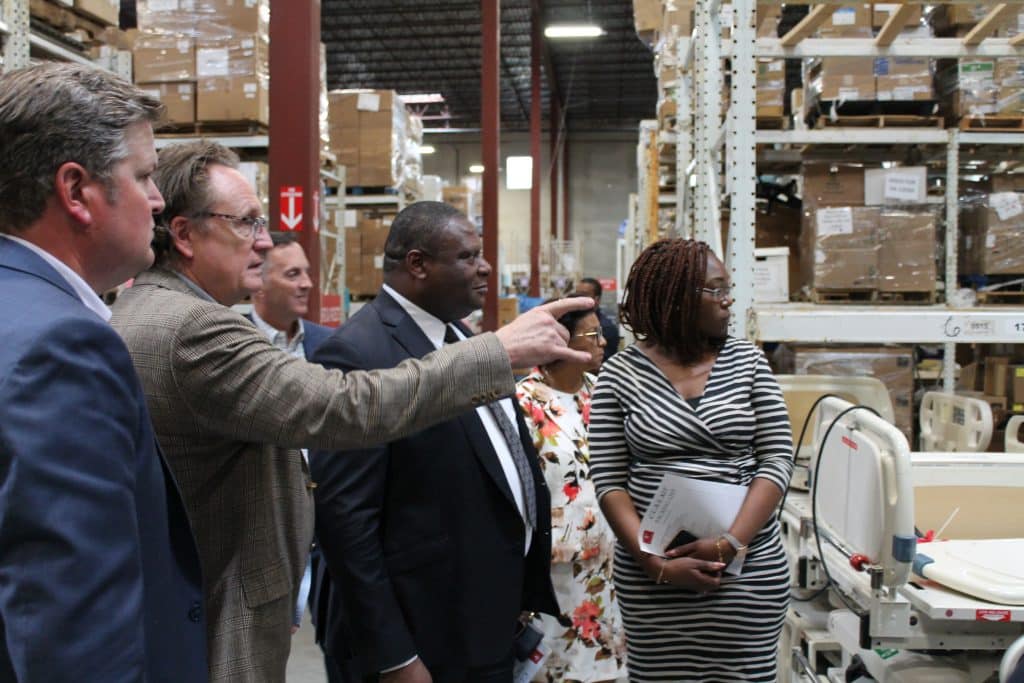 Project C.U.R.E. recently welcomed a distinguished five-member delegation of government and healthcare leaders from the western African country of Gabon to tour the organization's Denver and Houston warehouses. As Project C.U.R.E.'s first overseas guests to visit its operations centers since the COVID-19 pandemic began, the Gabon delegation met with President/CEO Dr. Douglas Jackson, Vice President of Operations Kris Anderson, and team members from several departments to discuss a unique opportunity to provide Gabon's hospitals and clinics with critically needed medical equipment and supplies.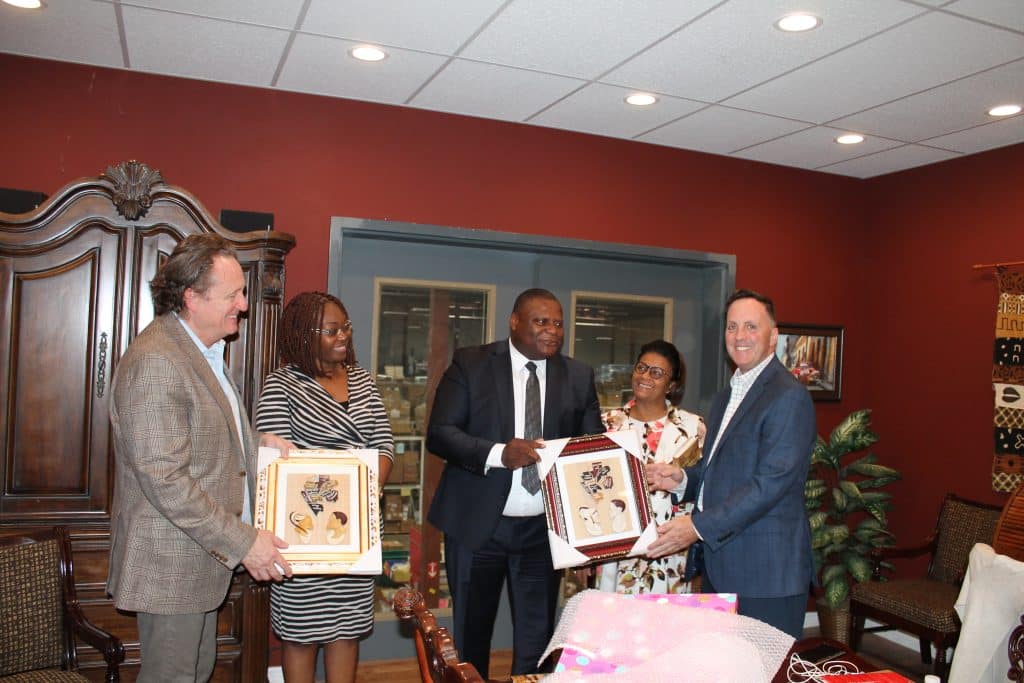 Guests from the Gabon medical delegation included:
· Guy Noel Ngoma: Senator of Lower Banio Department, Nyanga Province
· Dr. Marcia Angue Obiang: Technical Advisor, Gabon Ministry of Health
· Dr. Marie-Thérèse Vane Ndong Obiang: CEO and Managing Director, University Hospital of Libreville
· Gildas Mfoubou Moudhouma: Head of IT Division, University Hospital of Libreville
· Wilfried Vane Zinsou: Advisor to the Managing Director, University Hospital of Libreville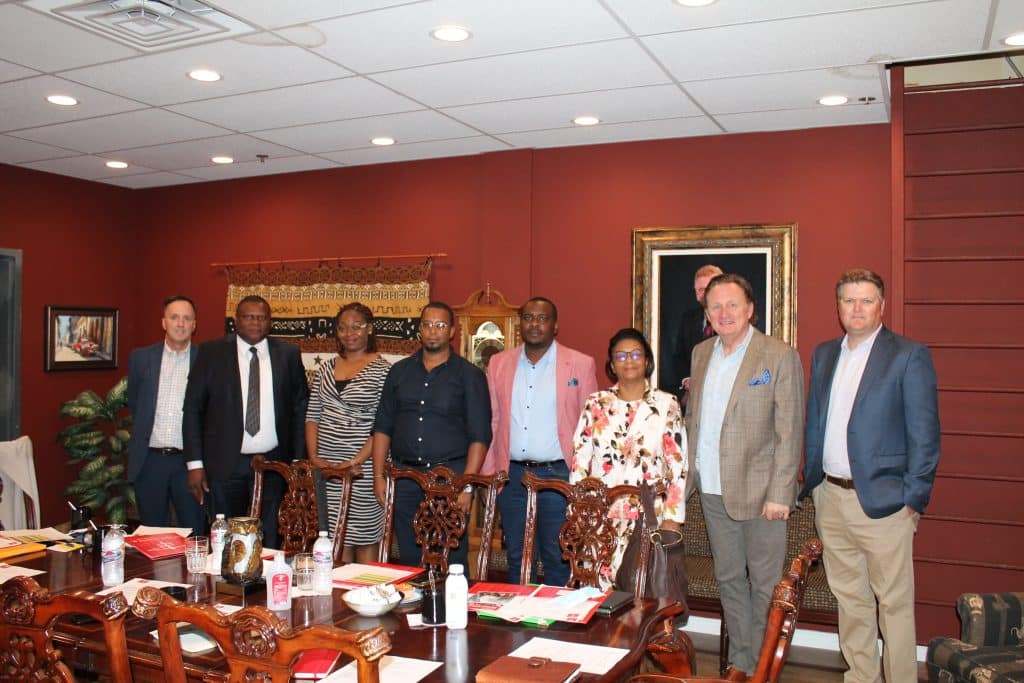 The project scope includes first outfitting the University Hospital of Libreville (the largest healthcare facility in the country) and eight hospitals in southern Nyanga province, then move to the country's other eight provinces.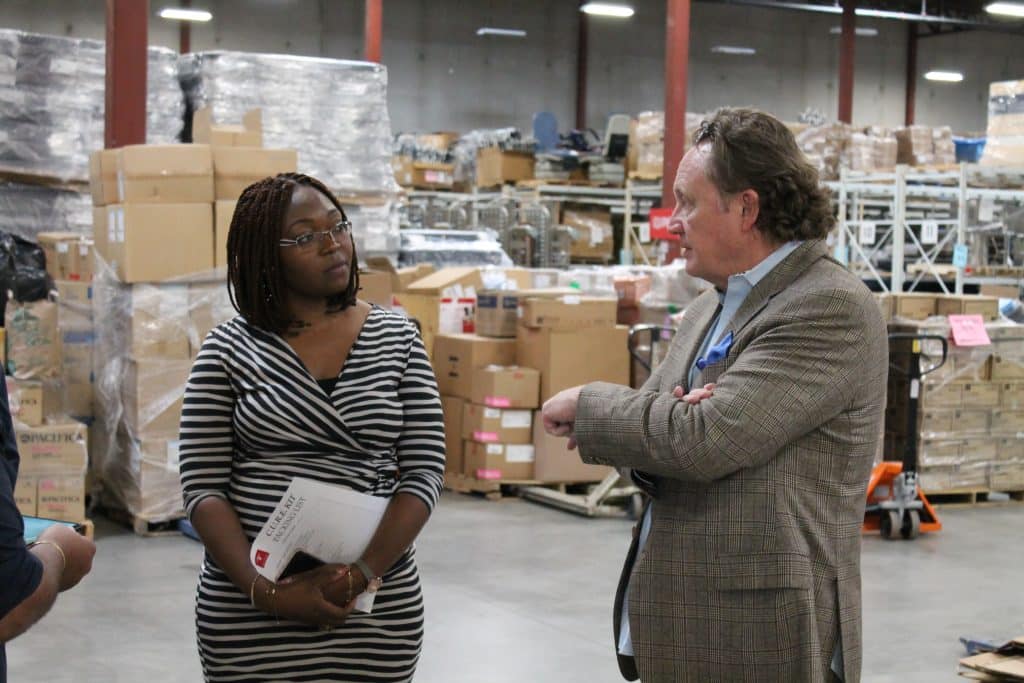 In addition to reviewing Project C.U.R.E.'s extensive inventory of medical relief and learning about its detailed logistics protocol to ensure successful project execution, the delegation also toured several local hospitals including St. Joseph Hospital (SCL) in Denver, along with Texas Orthopedic Hospital and Harris County Health Ben Taub Hospital in Houston.
At the conclusion of the five-day visit, the delegation had nothing but praise for what they had seen and enthusiasm for the country-wide initiative.
Discussions are continuing between the Project C.U.R.E. team and the delegation from Gabon, including next steps to begin the engagement process of delivering health and hope to the Gabonese people.