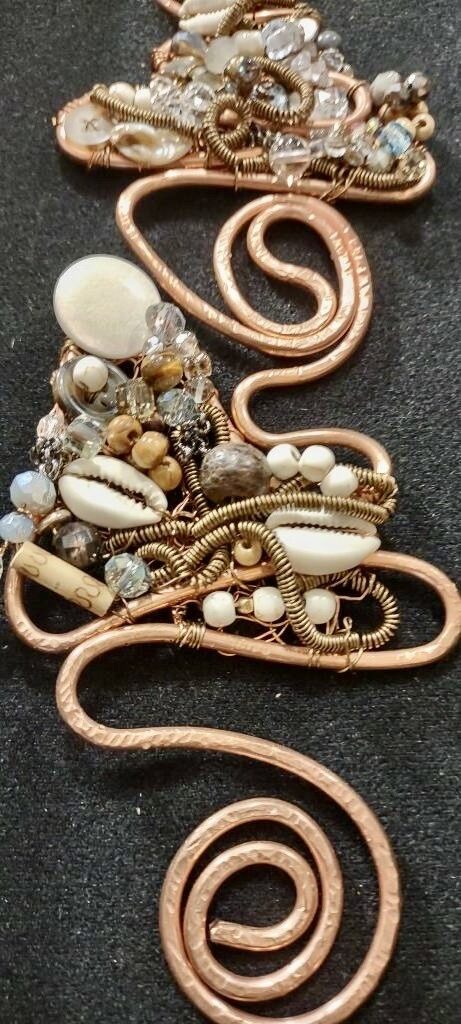 Artists chosen to participate in our special ARTists for C.U.R.E. program, auction off a piece of their art, and all proceeds go to help Project C.U.R.E. deliver life-saving medical supplies and equipment to resource-limited countries. The latest artist in our ARTists for C.U.R.E. program is Clarissa Knighten.
Clarissa is a nationally recognized artist known for her expressionary bold pieces on the fashion runway and artistic pieces created for major gallery exhibitions, as well as designing jewelry for the everyday. Her work has been featured in fourteen exhibitions, including her permanent art installation "Healing at the Roots" in the Kansas City Museum and "Spiritual Awakening" displayed in the Nelson Atkins Museum "Testimony" exhibit.  Her work can also be seen in the TV series Bel-Air (2022) and the movie "Summer in Hindsight" (2000). Her distinctive, artistic runway jewelry pieces have been featured in over nine runway shows and can also be purchased at the Kemper Museum of Contemporary Art, the Kansas City Museum, Swanky's gallery, and on-line at www.rissasartisticdesign.com. Clarissa was recently named an "Artist to Watch" in KC Studio Magazine (2021).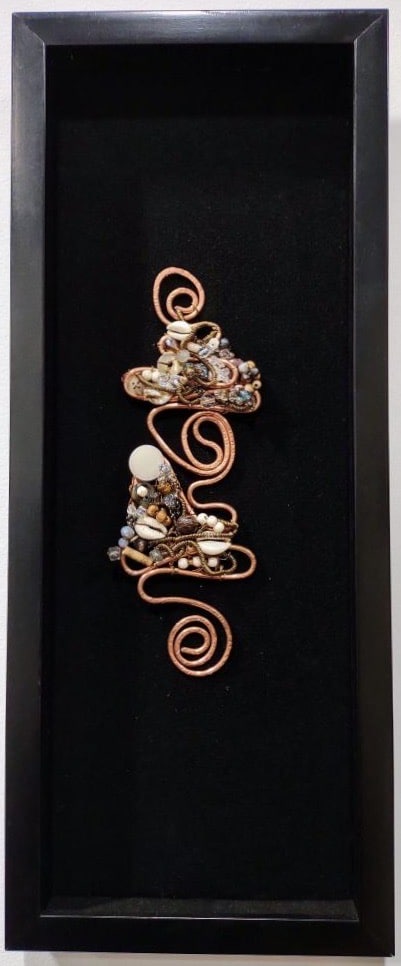 Part of Clarissa's purpose behind Rissa's Artistic Design is to help people understand that they can use life's challenges to do something positive and impactful. She founded Rissa's Artistic Design in 2007 as a way to navigate clinical depression and she makes it part of her art practice to give to organizations working to deliver healthcare to those in need.
Together, with philanthropic donor-artists such as Clarissa, we continue to build a legacy…one of delivering life-saving shipments of medical goods to those that need it most using art donations to help raise funds to heal. We are grateful to Clarissa for being the second featured artist to participate in the ARTists for C.U.R.E. program.
"Renewal"
20" x 8" x 2"
Mixed Media
Artist: Clarissa Knighten
@rissas_artistic_design
www.rissasartisticdesign.com
The bidding starts at $50. This piece is valued at $200. The auction runs December 2 – December 6, at 8 pm CST. Please message Clarissa @rissas_artistic_design or email at rissasartisticdesign@gmail.com if you are interested in supporting Project C.U.R.E. by placing a bid! This art purchase is tax-deductible.