Partnering with Boca Java to Support Coffee Growing Regions
We partner with Colorado-based Boca Java, who works directly with farmers harvesting estate coffee high in the mountains of Nicaragua, to deliver premium coffee for a cause! Boca Java roasts C.U.R.E. Coffee fresh to your order and donates $3 per bag to Project C.U.R.E., which in turn provides medical relief to the farmers who grow the beans, their families and neighbors. Join us in supporting these farming communities and send donated medical supplies and equipment to the coffee growing region of Jinotega with C.U.R.E. Coffee.
Learn more and order C.U.R.E. Coffee here!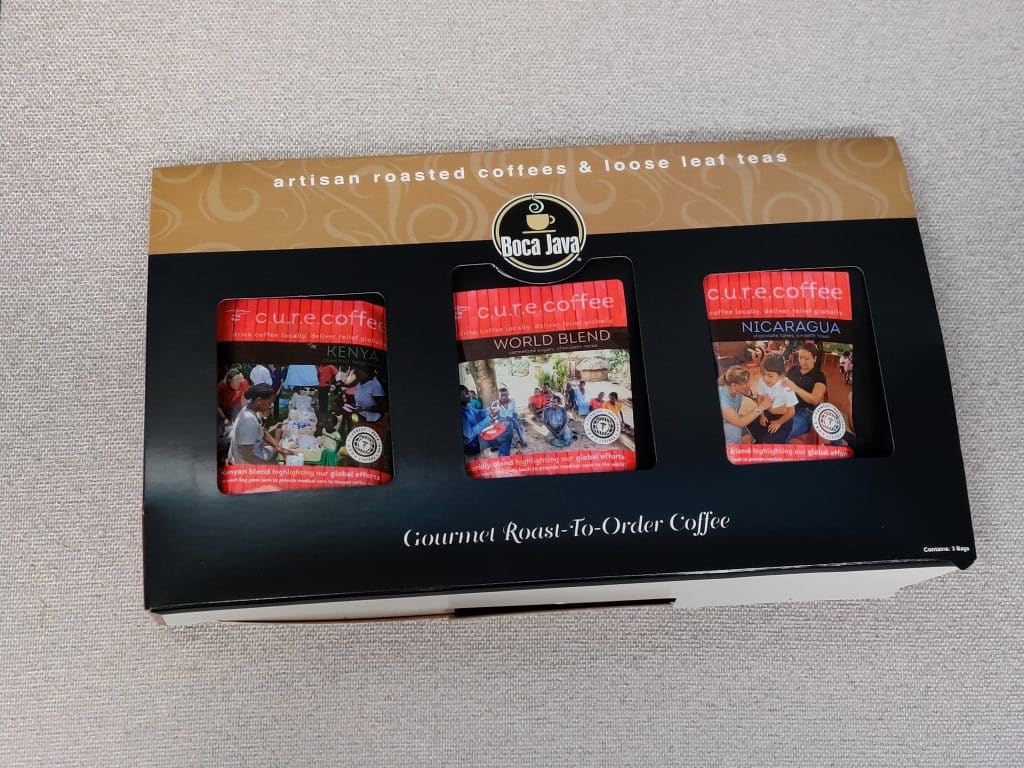 See how C.U.R.E. Coffee comes "full circle" – view Boca Java – Direct Trade – Project C.U.R.E from Boca Java on Vimeo.Direct Trade, Socially-Responsible Coffee.