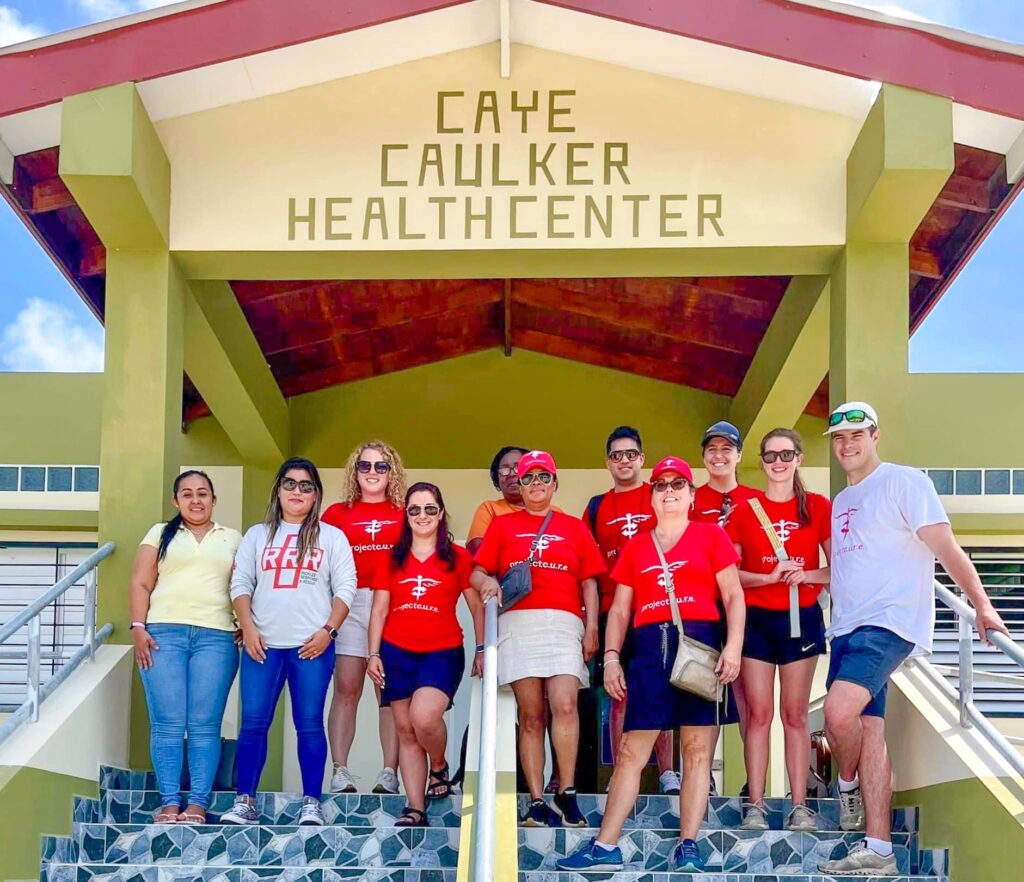 By Katelyn Zeno, Denver Young Professionals Board Member
Along with several of my fellow Young Professionals Board members, I recently had the privilege of traveling to Belize where we toured and delivered C.U.R.E. Kits, Kits for Kids, and Merck for Moms bags to three different clinics across the Belizean towns of San Pedro, Corozal, and Caye Caulker.
The doctors and nurses of each facility walked us through their health centers, pointing out the materials they'd received from Project C.U.R.E. in 2019, and shared with us a list of items they need to replace or obtain for their patients.
I was astounded by the amazing staff who dedicate their lives and work overtime to ensure their patients receive the best care possible, often in spite of their lack of appropriate tools. One clinic had hung a belt on the wall for use as a tourniquet. In another, their only dental chair was being held together by duct tape. Another clinic had a refrigerator that has been broken for the past year, which means that they have no way to store blood samples, and another was forced to use an autoclave that dulls their instruments every time they need sanitizing.
Going in, I knew that we were going to be visiting areas of immense need. However, I had no idea the impact that this would have on me. We delivered kits with life-saving medical supplies that will enable treatment for minor injuries at home before they become life-threatening infections. We saw supplies that had been delivered by Project C.U.R.E. making an incredible difference for patients being cared for in these clinics. Both of these experiences left me wanting to do even more to help the people of Belize.
The clinics in this area need a variety of supplies and equipment ranging from dental chairs, toothbrushes, and filling supplies to x-ray film, gauze, industrial compressors, headlamps, and everything in between. The Project C.U.R.E. Young Professionals 2023-2024 mission is to fundraise for another 40 ft. container of supplies for these Belizean clinics and we are looking forward to helping the inspirational people we met and the communities they serve. But we need help from our local partners and communities to make this mission possible! If you're interested in contributing or learning more about these amazing clinics, please email us at ypboard@projectcure.org.