2021 Earthquake Relief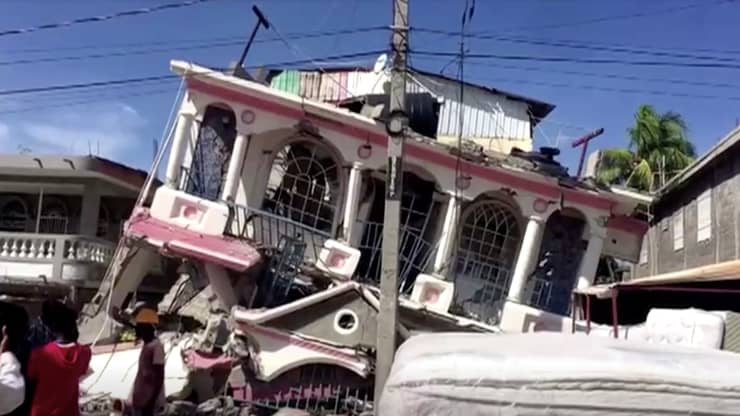 On August 14, 2021, Haiti was devastated by a 7.2 magnitude earthquake that struck southern portion of the country. The death toll is over 2,000 and approximately 12,000 people are injured. Those figures that will likely continue to climb as search and rescue operations are still ongoing.

Initial reports from the United Nations Office for the Coordination of Humanitarian Affairs (OCHA) state that over 500,000 people are in need of emergency humanitarian assistance. Nearly 61,000 homes have been destroyed and more than 76,000 have sustained damages, leaving thousands homeless. An initial rapid assessment found that 24 health facilities have been affected with 20 suffering infrastructural damages and four have been completely destroyed.

Before the recent earthquake, our partners in Haiti faced enormous challenges. Project C.U.R.E. has an extensive history of working in Haiti. To date, Project C.U.R.E. has delivered 63 C.U.R.E. Cargo containers to our partners in Haiti. In response to the earthquake, Project C.U.R.E. is preparing the delivery of emergency medical supplies and equipment to aid and support our local healthcare partners on the ground. We will continue to make a direct, local, and sustainable impact for the people of Haiti. Two C.U.R.E. Cargo containers will be sent from our Houston warehouse, with an additional container being sent from our Denver warehouse. All the containers will be sent to the Hôpital Albert Schweitzer. Based in Haiti's Lower Artibonite Valley, the 131-bed facility is the only 24/7 full-service hospital serving a population of more than 350,000 people.
In addition, Project C.U.R.E. will continue to support our other partners in Haiti with additional containers of supplies as requests are made in the coming days and weeks.

An individual can underwrite the delivery of a semi-truck sized C.U.R.E. Cargo container for $20,000. The value of a typical C.U.R.E. Cargo container is approximately $400,000 worth of donated medical relief. Project C.U.R.E. partners with Haitian healthcare partners at hospitals and clinics to ensure delivery and utilization of the shipments.

You can make a difference and save lives by making a donation today. Your support will enable Project C.U.R.E. to send these life-saving supplies and equipment to the Haitian people to aid them in their recovery from yet another devastating natural disaster.

About Project C.U.R.E.
Project C.U.R.E. was founded in 1987 to address the staggering shortage of medical resources around the world. Since our humble beginnings in a garage in Colorado, Project C.U.R.E. as become the world's largest distributor of donated medical supplies, equipment and services to doctors and nurses serving the sick and dying in more than 135 countries.
Each week Project C.U.R.E. delivers approximately three to five semitruck-sized ocean containers packed with the medical equipment and supplies desperately needed to save lives in hospitals and clinics in resource-limited countries. In addition, each year hundreds of healthcare professionals travel with Project C.U.R.E. to provide medical treatment to communities in need and training to those dedicated to serving them. Project C.U.R.E. is supported by over 30,000 volunteers annually and operates distribution warehouses in seven U.S. cities. In addition to our global work, Project C.U.R.E. pivoted in response to the COVID-19 pandemic to support the need for PPE and medical equipment in the U.S. Since March 2020, Project C.U.R.E. provided more than 15 semitruck loads of medical aid, which equates to 4.5+ million pieces and nearly $5 million of PPE for healthcare workers and first responders. Project C.U.R.E. continues on the frontline of the battle against the pandemic by providing millions of dollars of COVID-19 aid on a weekly basis.