Project C.U.R.E. Chicago recently had the opportunity to honor one of our longest serving volunteers who celebrated a milestone birthday. Thurb Stowell has been volunteering at the Chicago C.U.R.E. Community since the warehouse opened in 2015. He recently celebrated his 101st birthday, and the staff and volunteers of Project C.U.R.E. Chicago paused to honor Thurb and celebrate this momentous occasion.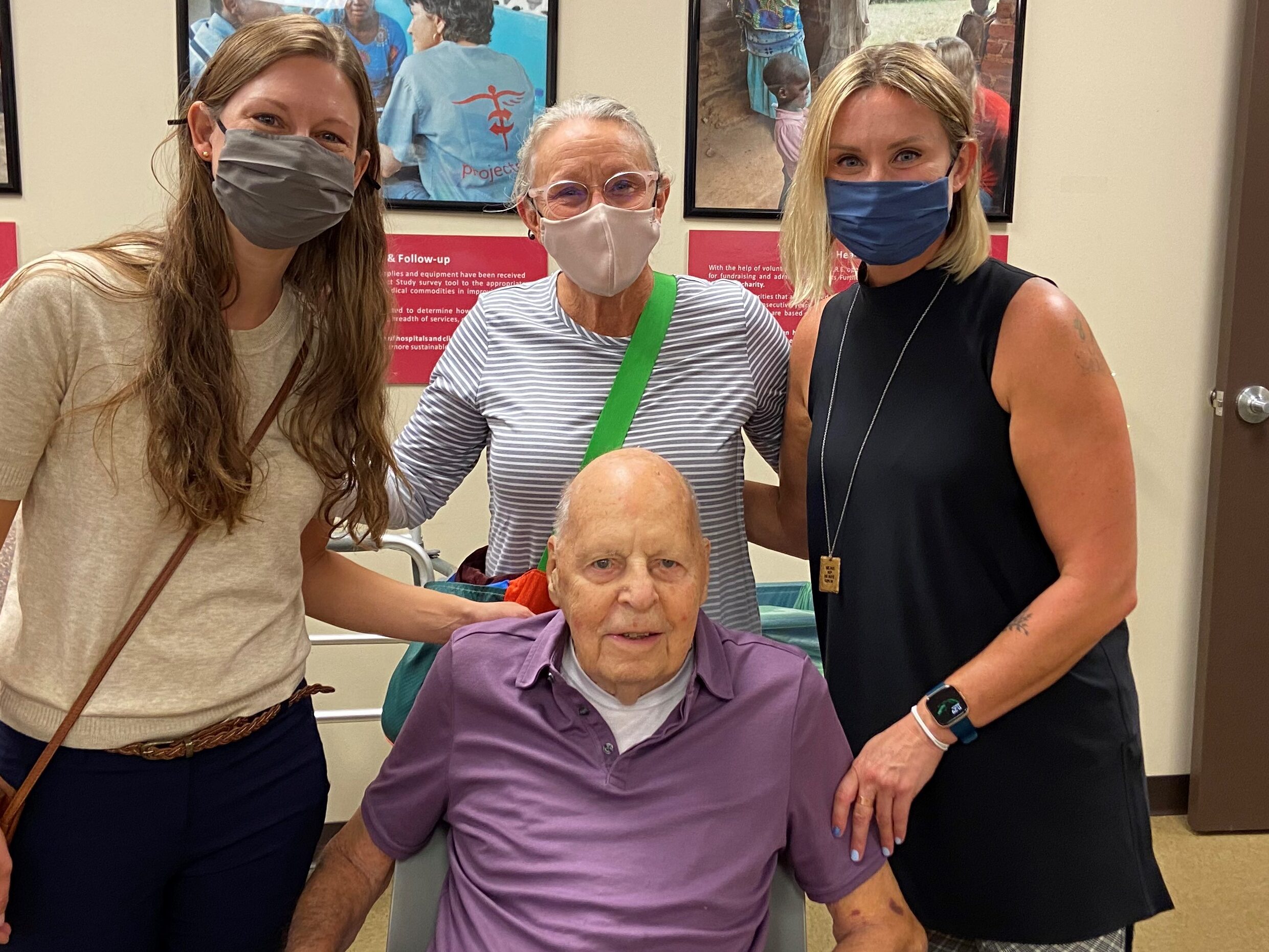 Thurb has been a staple of the volunteer team of the Chicago C.U.R.E. Corps for nearly seven years. He has been a regular of the Monday volunteer team, even serving through the COVID-19 pandemic last year, ahead of his 100th birthday. As a volunteer, Thurb's responsibilities have included sorting supplies and packing boxes for shipment.
One of the key motivators for Thurb has been the mission of Project C.U.R.E. He loves knowing that his efforts are helping people in need. Thurb is also a former architect, so he lent some of his expertise when we were designing the layout for the Chicago warehouse. During the height of the COVID-19 pandemic, he was motivated to come in and serve, recognizing that if domestic first responders and hospitals needed help here in the U.S. how much more help did our friends and partners need in the countries where we serve.
Unfortunately, Thurb will be relocating away from the Chicago Project C.U.R.E. Community, so the celebration was also recognition of his "retirement" as a Project C.U.R.E. volunteer. During the celebration, Project C.U.R.E. staff presented him with a plaque from Project C.U.R.E. President/CEO Dr. Douglas Jackson, in recognition of his long-time service and support of the mission and values of Project C.U.R.E. It is because of the time and talent of committed volunteers like Thurb that Project C.U.R.E. is enabled to deliver health and hope and to save lives all over the world.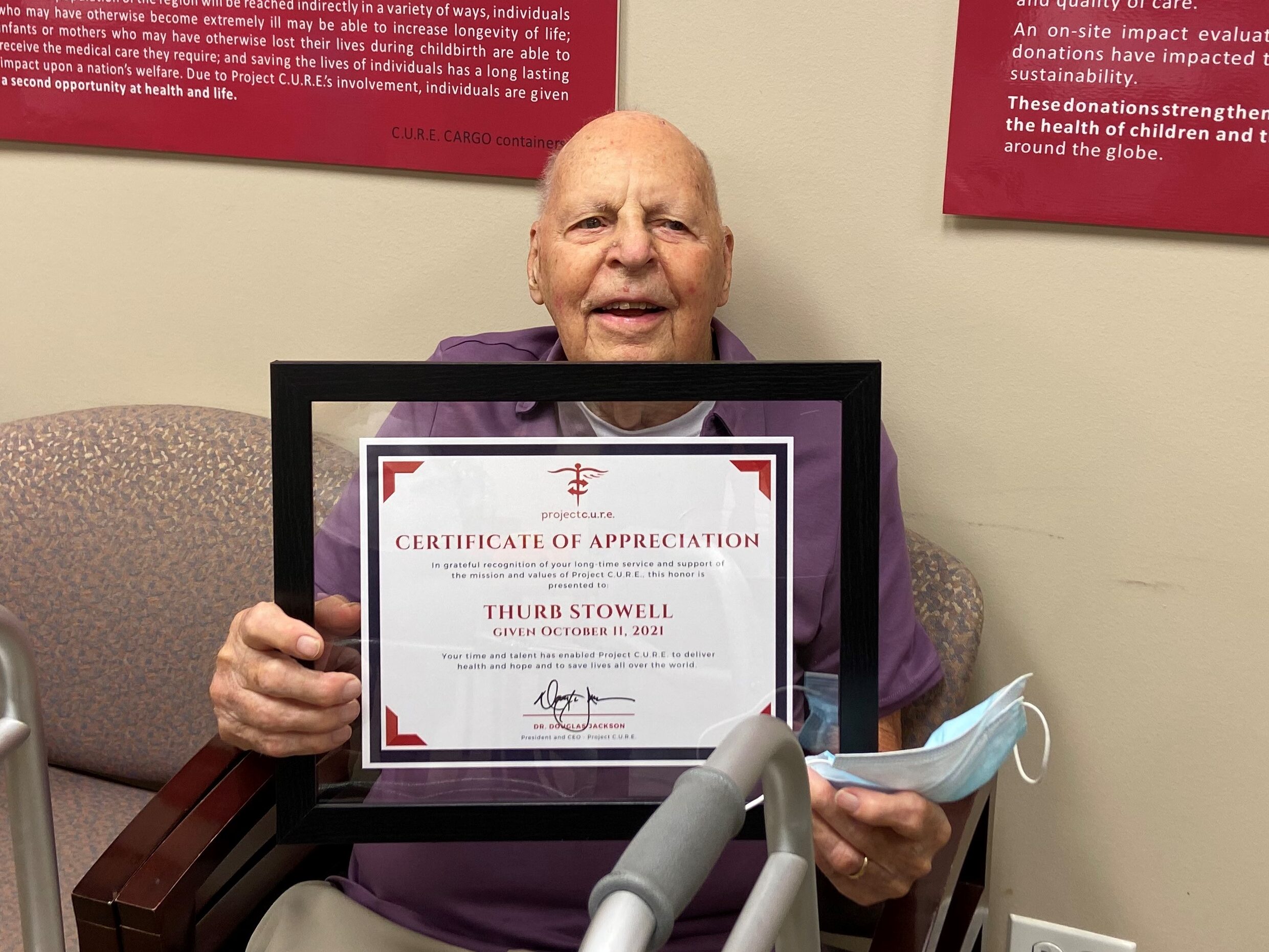 A very happy birthday and happy volunteer retirement to Thurb Stowell! We will miss him around the Project C.U.R.E. Chicago distribution center!