"Project C.U.R.E. is nothing short of a medical miracle." This statement, by 91-year-old Joe Sutton, 2022 Denver Ambassador of the Year, would not have been possible without a fateful phone call some 30 years ago.

While working in sales and marketing, Joe also began helping his mother seek treatment for her Alzheimer's. Joe was no fan of the treatment options available at the time, so he started studying methods to improve care for patients with Alzheimer's. His mother deserved better. Before he knew it, he had developed a business plan for an Alzheimer's care center. Joe's initial model was a great success and eventually led him to a long and fulfilling career running and later franchising his own chain of Alzheimer's care centers.

Now back to that phone call. Once the time came to retire, Joe found he had hit quite a rough patch. He had lost to his wife to cancer and with both of his daughters grown, he found himself feeling a little lost.

Dr. James Jackson had just started Project C.U.R.E. and was about to deliver one of his first cargo shipments of medical relief to the developing world. Dr. Jackson knew he couldn't procure all the medical equipment and supplies he would need on his own. He knew just the man for the job and wasted no time phoning Joe to recruit him.

Despite never having volunteered a day in his life, Joe dove right into the work. And he found his career in the Alzheimer's care business had prepared him well for his service at Project C.U.R.E. Working full time five days a week, "calling hospitals and clinics to solicit medical donations," was Joe's newfound passion. Joe believes he inherited some of his commitment to service from his mom.

"My mother was very volunteer minded," Joe recalled. Even during the Great Depression she was always cooking home-made meals for others. She imparted the virtues of compassion and selflessness into Joe.

Life hasn't always been easy for Joe who has beaten cancer twice, recovered from a serious stroke, and a handful of more serious health issues, including COVID. But Joe is a fighter, and he is on a mission to improve health systems in countries that don't usually have access to quality medical equipment and supplies.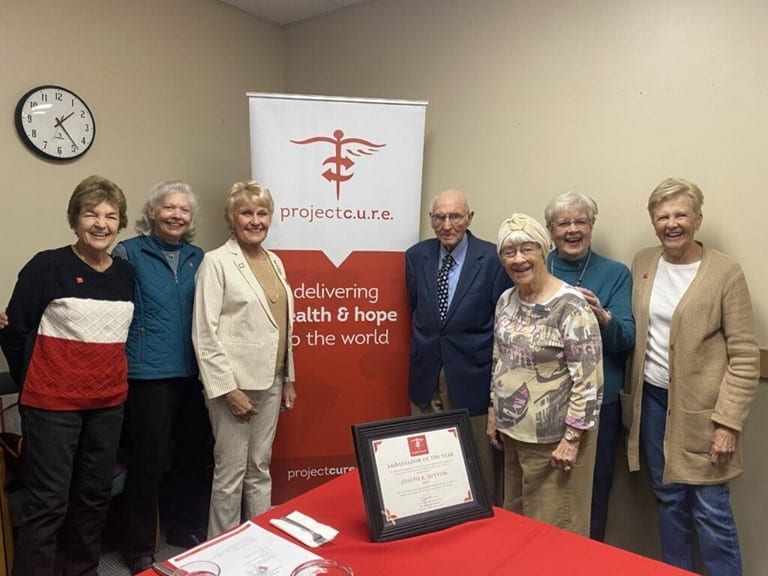 Joe likes to share his passion for Project C.U.R.E.'s mission and network with others so he serves on the Denver Ambassador Board, representing Project C.U.R.E. at Vi Highlands Ranch, and at his church.

Last year, Joe and his daughter Susan turned their passion into an even higher purpose by creating the Joseph K. Sutton Impact Fund to help deliver more urgently needed medical relief to the developing world. Project C.U.R.E. works with partners like Rotary, church groups, associations or individuals who sponsor the delivery of a 40' shipping container of donated medical equipment and supplies to a resource limited facility abroad. Often, these partners are quite close to completing the fundraising necessary to sponsor a container. Gifts made to the Joseph K. Sutton Impact Fund help get those active projects over the finish line.

Joe knew he could do so much more with a little help from his friends, so he recruited eight of them to act as boosters, helping him amplify Project C.U.R.E.'s mission and encourage support for the Joseph K. Sutton Impact Fund. Last month, Joe hosted a VIP tour for his boosters at Project C.U.R.E.'s International Headquarters, and this month, he has another VIP tour scheduled.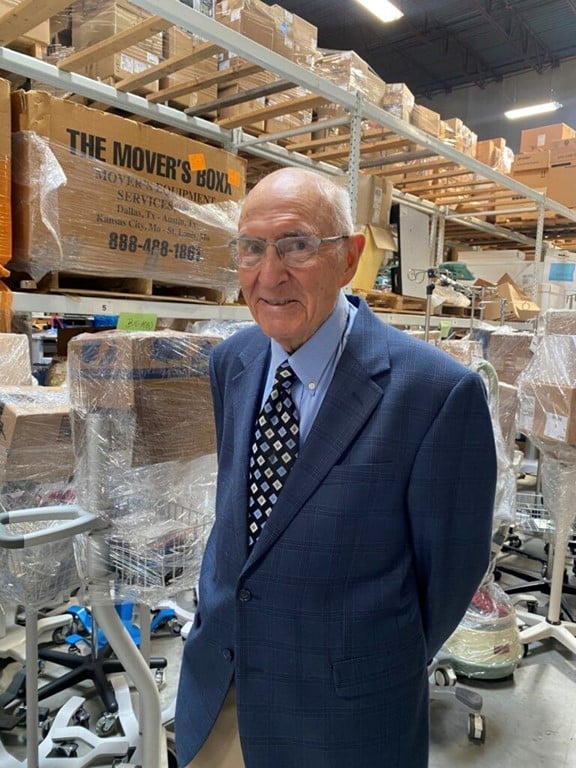 One of the staff members at Joe's senior living center commented on how much more engaged Joe has been since assuming his Project C.U.R.E. Ambassador role. And, lookout world, because Joe and his boosters have already raised enough money to deliver the equivalent of two cargo containers valued at more than $700,000 in medical relief!

If you feel called to volunteer, Joe has a bit of advice for you. "Have an emotional tie to what you are doing, let it be your driving force and your passion, then success will find you!"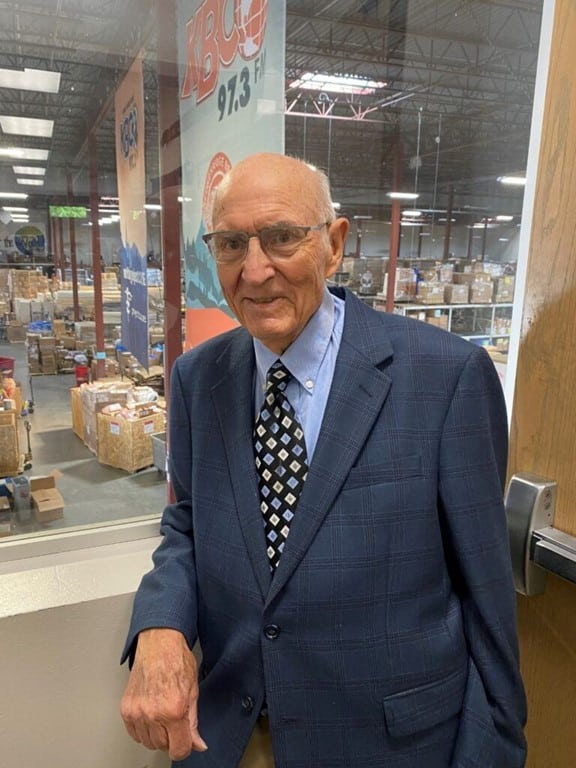 For his efforts, Joe Sutton was named 2022 Denver Ambassador of the Year.