By Charlotte Preston, volunteer writer
Project C.U.R.E. cargo containers carrying much needed medical supplies have arrived in Madagascar. This delivery of $1.5 million worth of donated goods, a joint effort by Project C.U.R.E and USAID's ACCESS Health Program, is a step towards meeting the large need for available health services and medical equipment in Madagascar, particularly for women and children.
Bound for the Boeny and Sofia regions in northwestern Madagascar, these containers were packed with 200 beds and mattresses, diagnostic tools, birthing kits, intravenous solution stands and scales.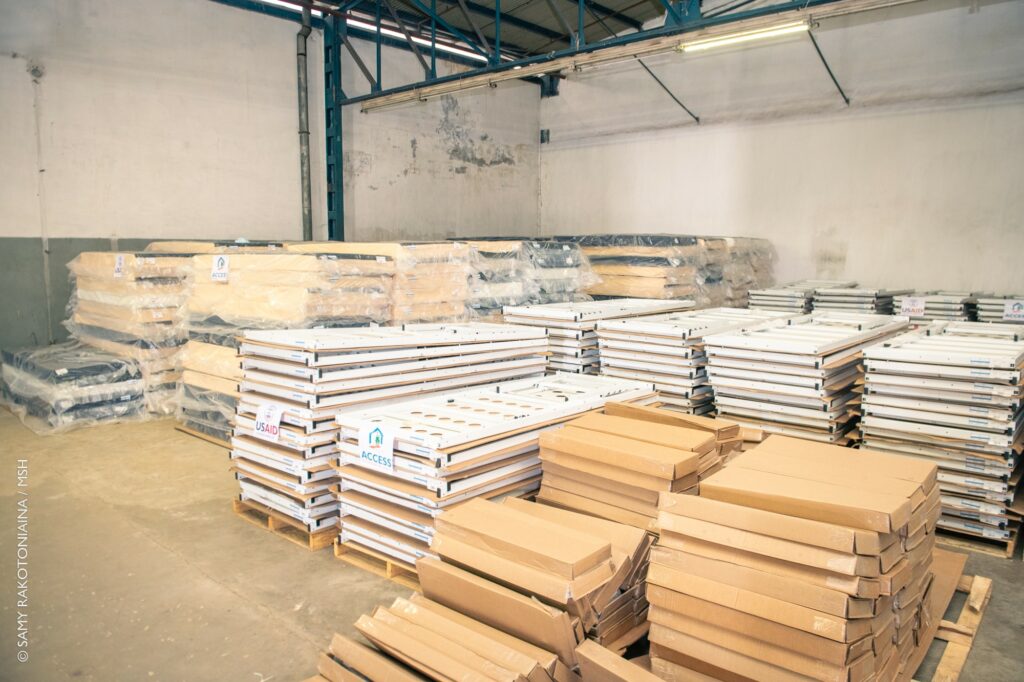 This donation was made possible by our partner, Management Sciences for Health (MSH), the primary USAID contractor for the ACCESS Health Program. This 5-year program, launched by the U.S. government launched in 2019, aims to improve access to health care and medical equipment in Madagascar. Project C.U.R.E. was engaged to help meet this need by providing these containers of our collected supplies.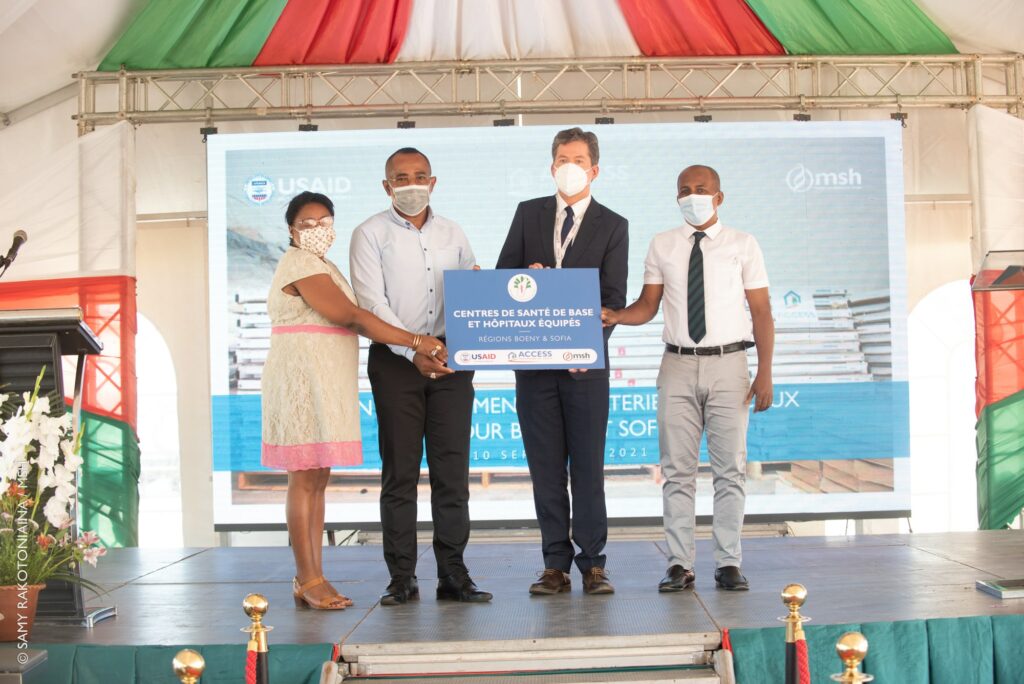 By the end of this initial partnership, 28 Project C.U.R.E. containers of life-saving equipment will arrive in Madagascar, targeted to the rural areas where families often lack access to quality care and confidence in local health care administrative systems due to capacity and supply restraints. In rural Madagascar over 60 percent of people live more than 3 miles from a health center, and with limited roads and a lack of consistently available supplies, the trek could be considered unworthwhile, and serious diseases often go untreated.
Working with local healthcare providers to prevent and treat diseases like malaria (the 7th highest cause of death in Madagascar) and sexually transmitted infections, while improving holistic maternal, child and infant health are top USAID objectives in Madagascar. Project C.U.R.E. is grateful for the opportunity to supply medical equipment in Madagascar in service of these worthy goals.