A container with 70 Stryker hospital beds with mattresses and IV poles and 1,800 pieces of Hospital Grade Thermometers arrived today in Belgrade, which will in the following period be distributed to hospitals: Bezanijska Kosa in Belgrade, General Hospitals in Paraćin, Sremska Mitrovica, Prijepolje, Negotin, and Kraljevo, and many other medical institutions in Serbia. The total value of this humanitarian aid is over $640,000.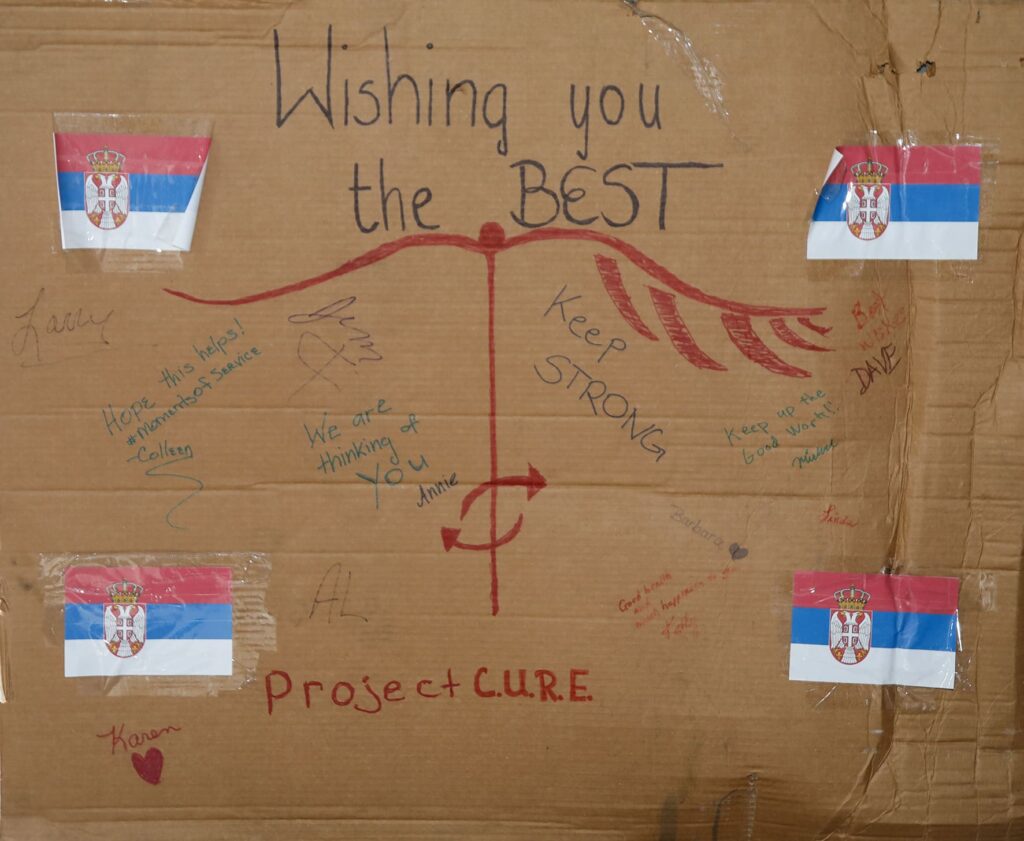 Their Royal Highnesses Crown Prince Alexander and Crown Princess Katherine expressed their gratitude to Dr. Douglas Jackson, President and CEO of Project C.U.R.E. for the great help they provided to healthcare professionals and hospitals in Serbia. Project C.U.R.E has been partnering with our friends Serbia for many years, sending a total of 14 containers of medical supplies to Serbian hospitals. Dr. Douglas Jackson has visited Serbia and toured their hospitals together with HRH Crown Princess Katherine.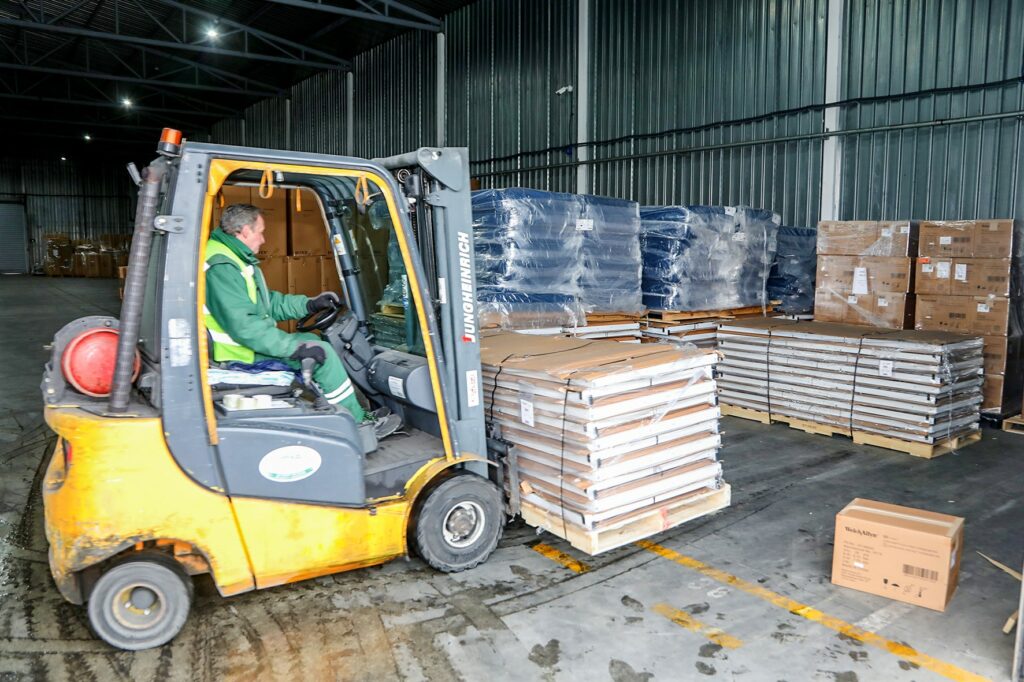 "I would like to express my gratitude to Dr. Douglas Jackson for his enormous contribution to Serbia, in support of doctors and nurses in hospitals throughout our country. It is a great blessing to have such a kind friend to help Serbia and our medical workers, especially in these difficult times the entire world is facing due to COVID-19 pandemics. Our doctors and nurses are the true heroes of our times – they are every day risking their lives to save the lives of others. They are going even over the borders of their strength and durability, not thinking about themselves but always having the wellbeing of others on their mind. We must all do what we can to support their fight and to help them in performing their precious work, for the good of our people", said Crown Princess Katherine.