Substantial gift will sponsor an entire cargo plane of medical supplies to Ukraine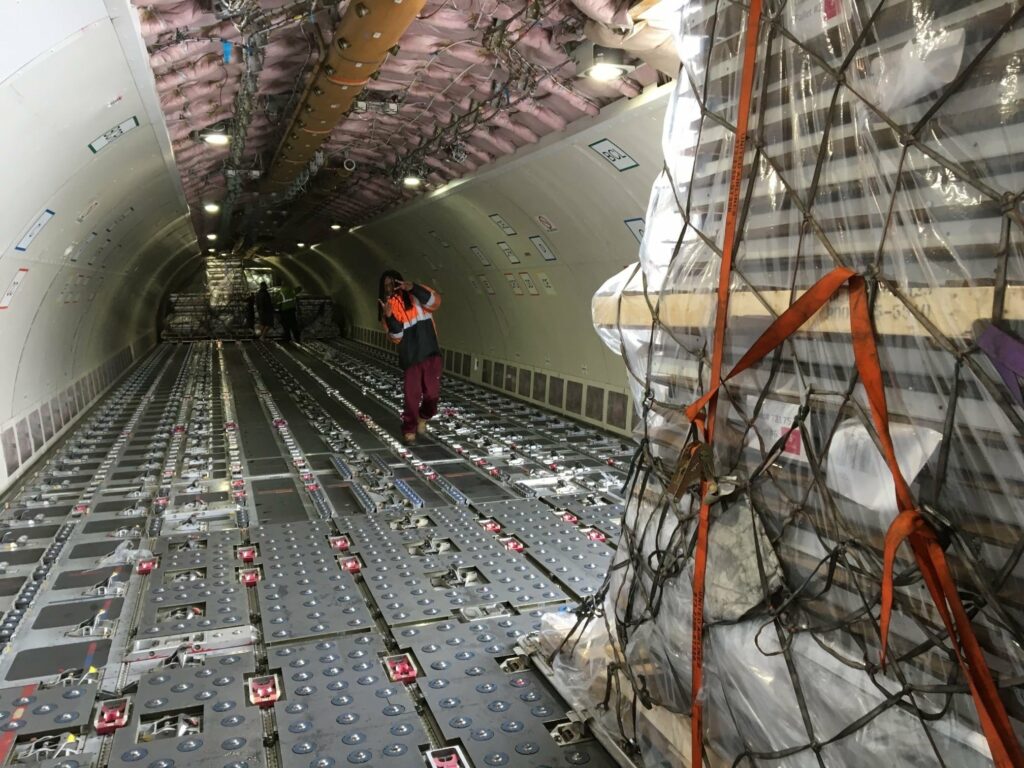 CENTENNIAL, Colo., May 23, 2022 — Project C.U.R.E., the world's largest supplier of donated medical supplies and equipment to resource-limited countries, recently received a $300,000 gift from the APA Corporation to support continued emergency medical shipments to the people of Ukraine.
Since the start of the invasion on February 24, Project C.U.R.E. has completed over 20 emergency shipments of emergency medical supplies and equipment throughout Ukraine, including the APA-sponsored shipment of emergency relief beds, surgical equipment, trauma supplies, and general medical supplies. This shipment was packed and loaded from Project C.U.R.E.'s Chicago distribution center, and departed the U.S. on Saturday, May 21.
An additional 30 shipments are schedule to deliver aid to Poland and Ukraine in the coming weeks from Project C.U.R.E.'s seven U.S. locations throughout the country.
"Project C.U.R.E. remains committed to continuing our important work of sending medical supplies and equipment to the people of Ukraine," said Dr. Douglas Jackson, President/CEO of Project C.U.R.E. "We can only do this with the steadfast support of important partners, including our friends at the APA Corporation. Because of their significant contribution, Project C.U.R.E. was able to charter an entire cargo plane exclusively for these important supplies. We know from our contacts on the ground how valuable these shipments are. The impact of this donation from APA Corporation will be immeasurable in terms of lives saved, and we are incredibly thankful for this incredible endorsement in our mission."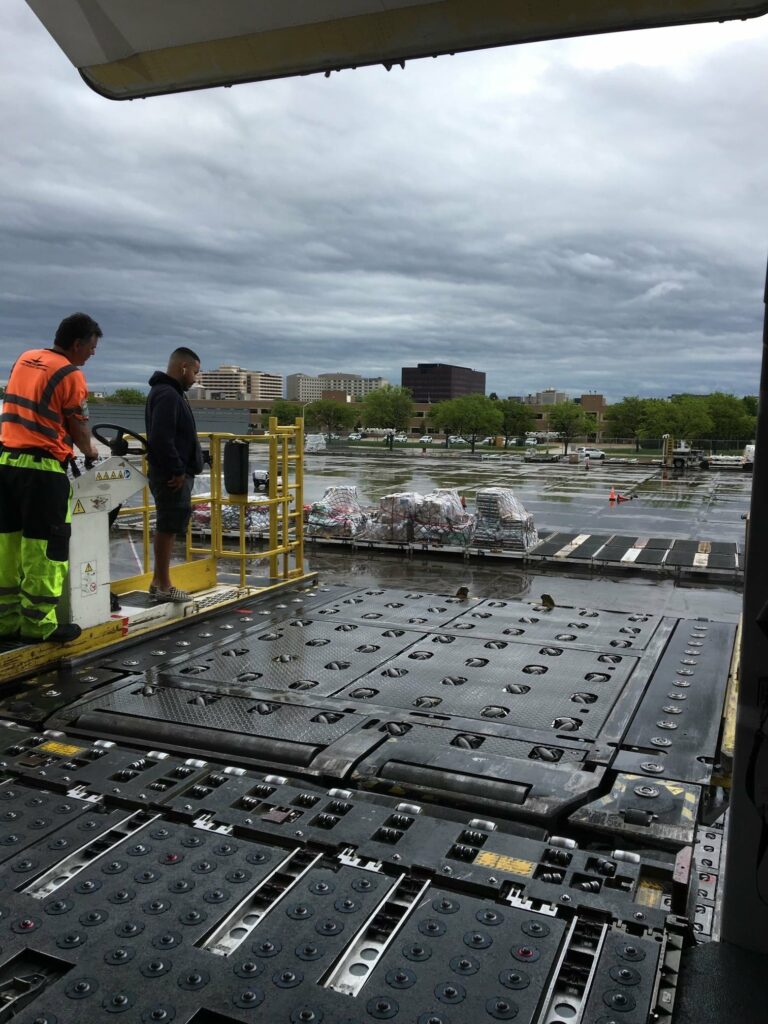 Shipments of medical cargo will be delivered to the distribution hub "Help Ukraine Center" in Poland, and from there it will be transferred to Ukrainian Ministry of Health to address the critical needs on the ground. For more information, visit projectcure.org/Ukraine.
About Project C.U.R.E. Project C.U.R.E. was founded in 1987 to address the staggering shortage of medical resources around the world. Since our humble beginnings in a garage in Colorado, Project C.U.R.E. has become the world's largest distributor of donated medical supplies, equipment and services to doctors and nurses serving the sick and dying in more than 135 countries. Each week Project C.U.R.E. delivers approximately three to five semitruck-sized ocean containers packed with the medical equipment and supplies desperately needed to save lives in hospitals and clinics in resource-limited countries. Project C.U.R.E. is supported by over 30,000 volunteers annually and operates distribution warehouses in seven U.S. cities. In addition to our global work, Project C.U.R.E. pivoted in response to the COVID-19 pandemic to support the need for PPE and medical equipment in the U.S. Since March 2020, Project C.U.R.E. provided more than 15 semitruck loads of medical aid, which equates to 4.5+ million pieces and nearly $5 million of PPE for healthcare workers and first responders. For more information, visit: www.projectcure.org.
About APA Corporation
APA Corporation owns consolidated subsidiaries that explore for and produce oil and natural gas in the United States, Egypt and the United Kingdom and that explore for oil and natural gas offshore Suriname. APA posts announcements, operational updates, investor information and press releases on its website, www.apacorp.com. Additional details regarding Suriname, ESG performance and other investor-related topics are posted at investor.apacorp.com.