Project C.U.R.E., the world's largest supplier of donated medical supplies and equipment to resource-limited countries, announced that Mr. Thomas Malley has been named chair of the Board of Directors for the organization. Malley was chosen at the summer meeting of Project C.U.R.E.'s Board of Directors, and succeeds Mr. William Pauls, who retired from the Board after over a decade of service.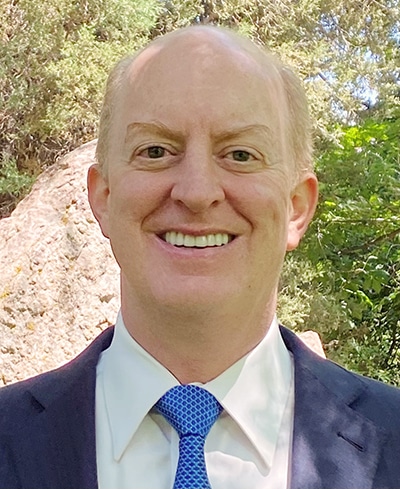 "Tom has been a long-time friend to Project C.U.R.E., and I am thrilled that he is assuming the chairmanship of our Board of Directors," said Project C.U.R.E. President/CEO Dr. Douglas Jackson. "In addition to his deep roots in the Denver-metro healthcare and business communities, he has been a champion for Project C.U.R.E. — his exceptional vision and acumen will elevate Project C.U.R.E. to new heights as we seek to expand our reach while holding true to our mission."
Malley addressed the staff of Project C.U.R.E. during the organization's annual town hall meeting in August – a weeklong gathering of all Project C.U.R.E. employees which focused on professional development, team collaboration, and personal growth.
"What sets Project C.U.R.E. apart is our excellence in what we do and our commitment to our mission," Malley said. "I very much look forward to leading the Board and working with Doug Jackson and the Project C.U.R.E. team in guiding the organization's strategic decisions — there is tremendous potential to grow the scope of Project C.U.R.E.'s ability to deliver health and hope to the some of the world's most vulnerable populations."
Malley first joined the Project C.U.R.E. Board in 2013. Prior to joining the Project C.U.R.E. Board, Mr. Malley had held various financial positions during a sixteen-year tenure with Janus Mutual Funds (now Janus Henderson), including vice president and portfolio manager for the Janus Global Life Sciences Fund (1999-2007). He currently serves as president of Mossrock Capital, LLC, a private investment firm focused on equity, debt, private equity, venture, and real estate. He holds a bachelor's degree in Biology from Stanford University. Malley has served on numerous for-profit and nonprofit boards during his extensive career, including St. Anthony's Hospital and Craig Hospital, both located in Denver.
The Project C.U.R.E. Board of Directors is comprised of distinguished business, government, healthcare, and community leaders. Their combined experience provides a strong foundation for the organization's guidance and growth and is the charity's highest governing authority. Learn more at our board here.