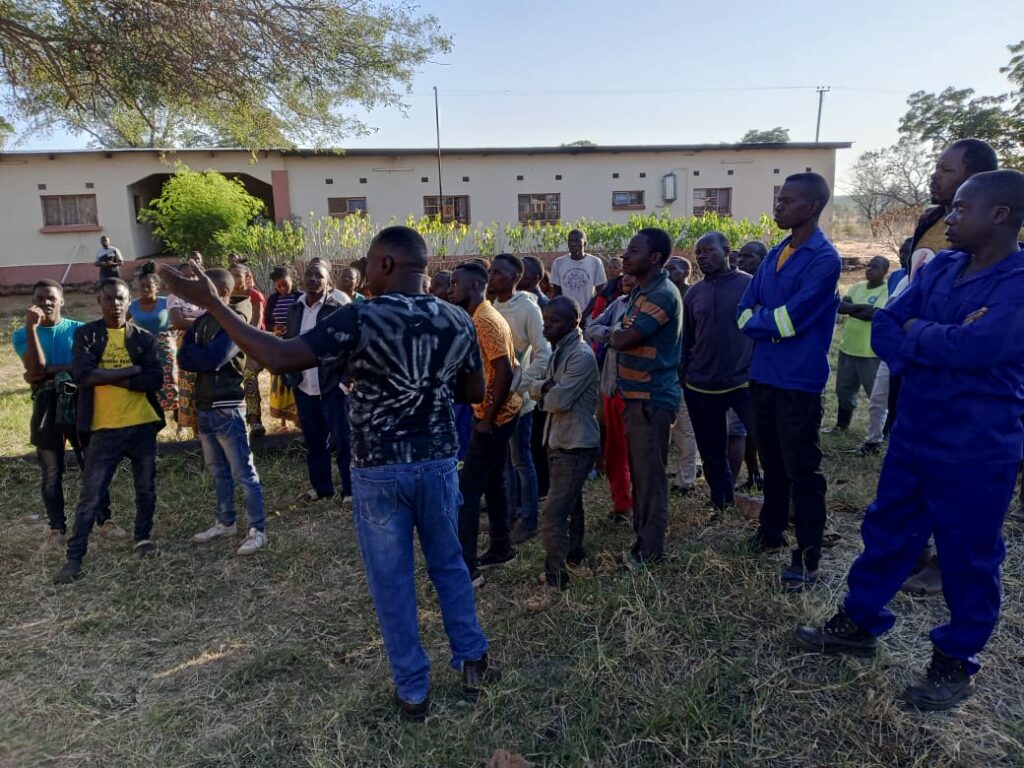 By Sharon Wagner and Wendy Henkelman
This month, the newly-renovated Sons of Thunder medical clinic in Zambia celebrated the receipt of hundreds of thousands of dollars of medical supplies and equipment in partnership with Project C.U.R.E. 
While waiting for the arrival of the Project C.U.R.E. Cargo container, all of the facility's outpatient rooms were shifted inside to ensure they could continue treating patients during the renovation of the clinic building. Six rooms were used as inpatient rooms and another six were used for exam rooms, cervical cancer screening, ultrasound, pharmacy, and the computer room. The open area at the entrance was even used for sign-in registration. The clinic renovation was completed in January 2023 and everything shifted back just in time to receive this C.U.R.E. Cargo container.
Now, the medical clinic comprised of both in-patient and out-patient rooms was ready for Project C.U.R.E.'s donations! Upon last week's unloading, Project C.U.R.E. received a letter of gratitude from the project partners:
It's with anticipated excitement and overwhelming gratitude for believing in the medical work being conducted here at Sons of Thunder. Thank you for your support and willingness to make a difference in the lives of so many. Even during difficult times of COVID and restrictions, increased monies needed, and border and shipping issues, we can't stress enough how many lives will be touched by your generosity! From all of us with love and thanks.


Sal and Rene Marini, Missionaries
Sharing in the excitement for another container received, Dr. Douglas Jackson, President and CEO of Project C.U.R.E. commented: "Here's a great day in Senkobo, Zambia. It's a day of hard work and a day of community celebration."
To the many hands who made this possible, thank you for helping us to deliver health and hope to Zambia. Together we are saving lives and changing the world!