Welcome to Project C.U.R.E. | Franciscan Mission Warehouse in Kansas City!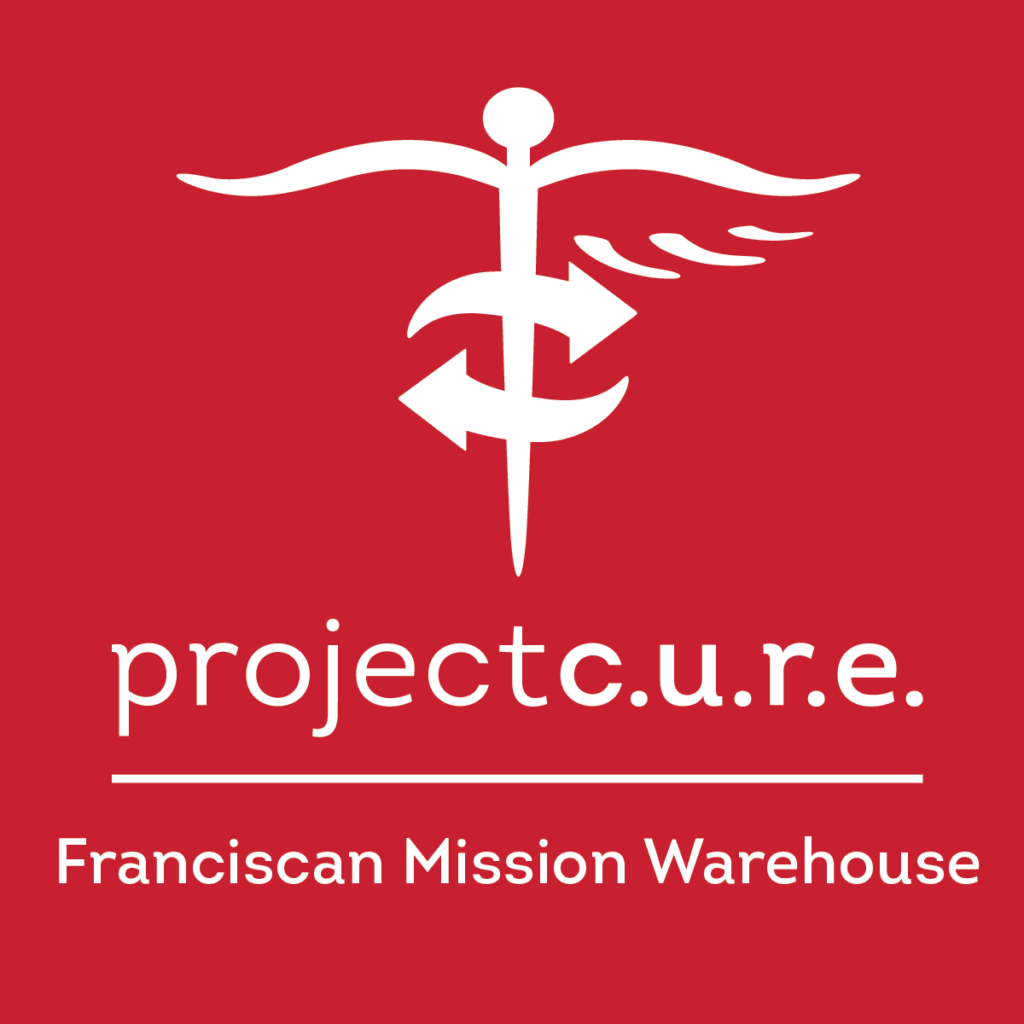 Project C.U.R.E., founded in a Colorado garage in 1987, is the world's largest distributor of donated medical supplies, equipment, and services to doctors and nurses in more than 135 developing countries. In June 2020, the Franciscan Mission Warehouse, a 25-year ministry run by the Sisters of St. Francis of the Holy Eucharist in Independence, Mo., affiliated with Project C.U.R.E. to become Project C.U.R.E.'s seventh distribution facility. The Project C.U.R.E. | Franciscan Mission Warehouse is located in the Hunt Midwest SubTropolis in North Kansas City.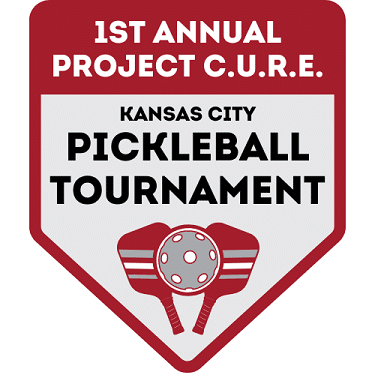 1st Annual Project C.U.R.E. Kansas City Pickleball Tournament | July 30, 2023
Join in on the fun during the 1st Annual Project C.U.R.E. Kansas City Pickleball Tournament taking place at Chicken N Pickle in Overland Park, Kansas!
Airfreight for Syria Earthquake Relief – April 2023
On March 23, 20 pallets full of oxygen concentrators, syringes, needles, and other medical supplies left the Kansas City warehouse destined for Syria in response to the 7.8 magnitude earthquake that shook southeast Turkiye near the Syrian border on February 28, 2023. The earthquake exacerbated an already challenging situation in Syria due to the ongoing war. The United Nations reports that only 1 in 7 health centers in the region are even partially functional, making it very difficult for people to access essential healthcare services. The medical supplies shipped will provide much-needed help to healthcare providers with little to no access to the supplies they need to treat their patients.
Project C.U.R.E. Kansas City Warehouse Celebrates 100th Shipment – March 2023
The Project C.U.R.E. | Franciscan Mission Warehouse celebrated their 100th shipment of donated life-saving medical supplies and equipment to needy people around the world. Tuesday, March 14, staff and volunteers will mark the event at the 50,000-square-foot Hunt Midwest Subtropolis warehouse by packing a semi-truck trailer of essential medical donations including exam tables, gurneys, consumable items, surgical supplies, and biomedical equipment.
The 100th container shipment went to support clinics in Suriname, South America. The items will be used to provide primary and preventative care services to the community where maternal mortality is more than twice that in the United States and a per capita income of $4,500 per year.  
"We will continue to serve those in need around the world for the next 100 shipments and the 100 after that," said Kristin Robinson, Executive Director – Kansas City. "I invite each of you to join us as we take our mission to the next level in Kansas City and around the world."
KC Warehouse Marks 1-Year Anniversary of War in Ukraine – February 2023
One year ago today, Russian troops crossed the Ukrainian border, marking the start of a deadly conflict that has claimed the lives of thousands. Within days, Project C.U.R.E. responded by delivering urgently needed medical supplies and equipment to Ukraine. Over the last year, Project C.U.R.E. has delivered over $20 million worth of medical supplies and equipment. This wouldn't be possible without the support of our dedicated volunteers. In honor of the one-year anniversary of this devastating conflict, volunteers gathered in the Kansas City warehouse to sort supplies in preparation for another shipment to Ukraine. Project C.U.R.E. will continue to provide Ukraine with ongoing support, thanks to our faithful volunteers!
Kansas City Ambassador Board Holiday Party 2022 – December 2022
Project C.U.R.E.'s Kansas City Ambassador Board gathered for a holiday party to celebrate another year of providing life-saving medical supplies and equipment to people around the world. New and old friends joined together for cocktails, appetizers, and inspirational highlights of delivering health and hope in 2022. The Ambassador Board is comprised of leaders in Kansas City who are passionate about using their skills and experience to further Project C.U.R.E's reach in making an impact.
St. Mark's Catholic Church 8th Annual Spaghetti Dinner – October 2022
In Independence, Missouri, St. Mark's Catholic Church hosted the 8th annual Spaghetti Dinner to raise money for Project C.U.R.E. The event was a great success with nearly 100 people attending to enjoy a great meal for an even better cause. Thanks to everyone who attended, $30,000 was raised which was enough to send a 40' container filled with medical supplies and equipment to an under-resourced community!
Make a Financial Contribution
While we need our volunteers and medical donations, financial donations make a significant impact in helping us get the medical supplies from our warehouse into the hands of the healthcare workers who need it most abroad.
Together, we can continue our mission to deliver health and hope to the world.
Donate to Project C.U.R.E Kansas City
Kansas City Photos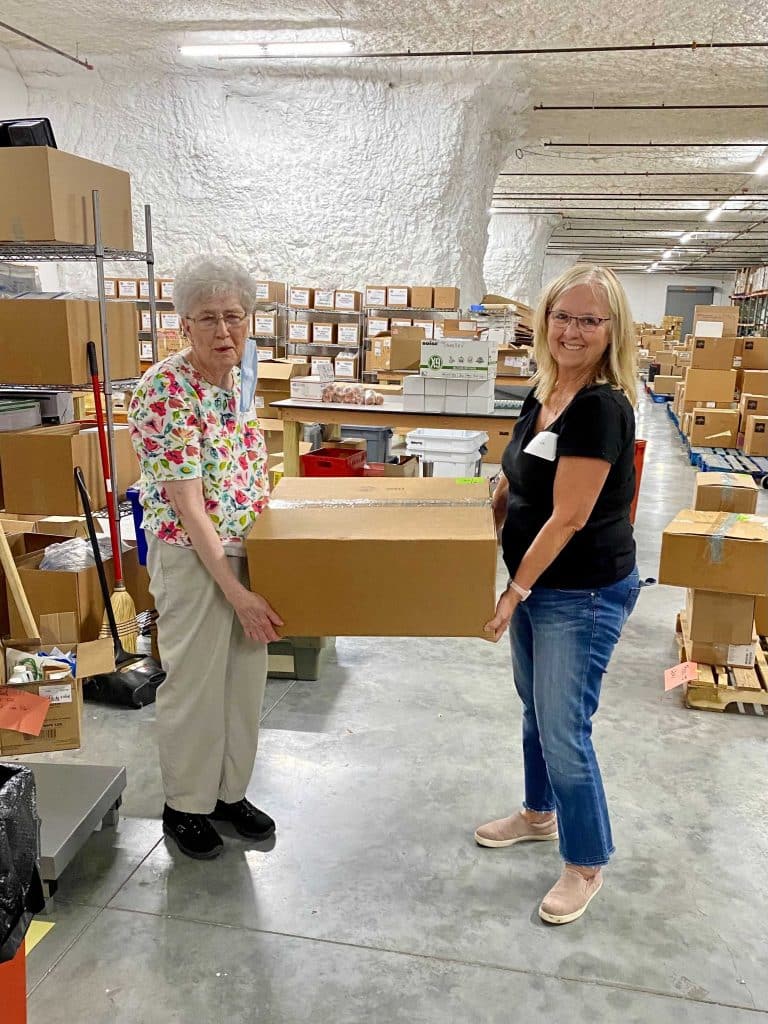 Volunteer in Kansas City with Project C.U.R.E.!