International Women's Day Event: The Women of Ukraine Embracing Health Equity
March 7, 2023
The Women of Ukraine: Embracing Health Equity event was held the evening of March 7, 2023, at the Ukraine House in Washington, D.C. Guests enjoyed traditional Ukrainian food, music, and art honoring the women and children of Ukraine for this International Women's Day event.
Honored speakers included First Secretary of the Embassy of Ukraine, Kateryna Smagliy, Fr. Kazimierz Chwalek from the Congregation of the Marian Fathers of the Immaculate Conception, and Project C.U.R.E. CEO Dr. Douglas Jackson. These distinguished guests spoke about the current crisis in Ukraine, philanthropic initiatives of the Ukraine House, and Project C.U.R.E.'s emergency response to deliver medical goods valued at $20 million. They further discussed our shared vision to provide urgently needed medical supplies and equipment supporting women and children in Ukraine.
Attendees were also able to partake in the works of young artist Ryan Hirschorn, who has raised more than $20,000 for Project C.U.R.E.'s Ukrainian relief efforts.
Project C.U.R.E. and the Government of Ukraine are honored to celebrate a partnership that has endured more than two decades.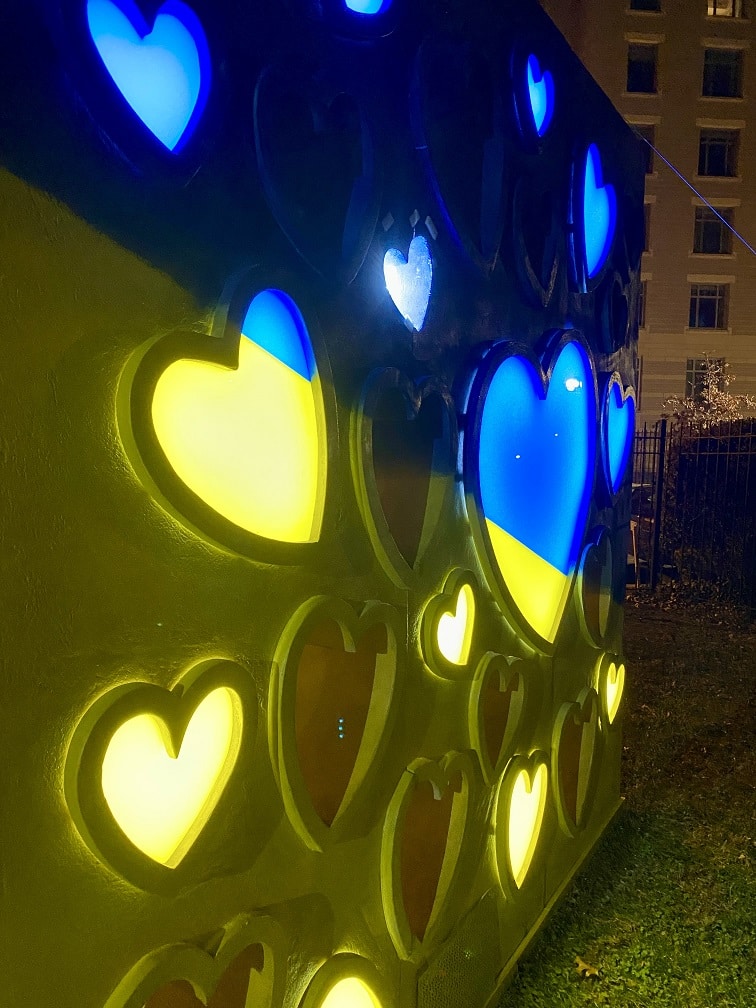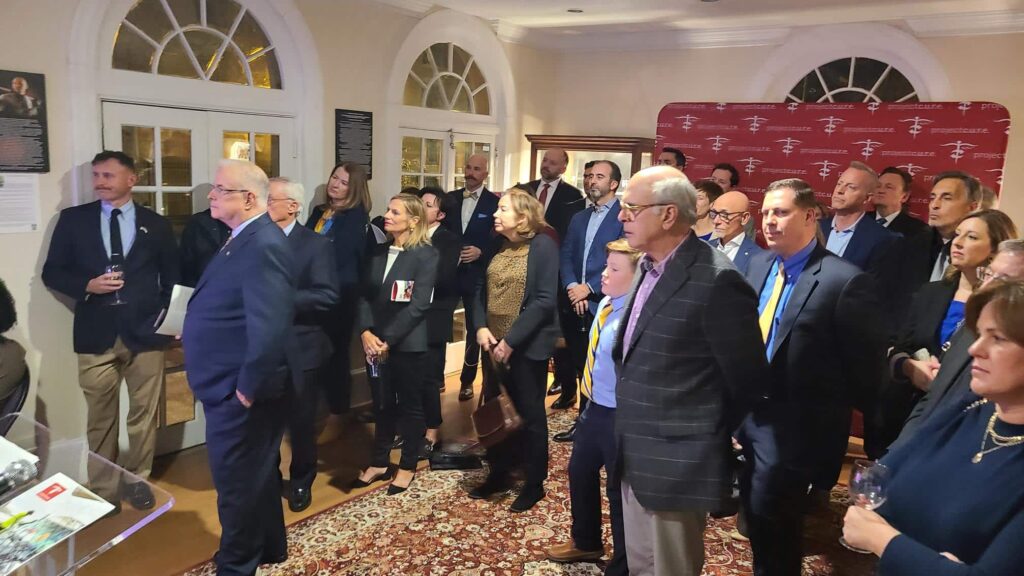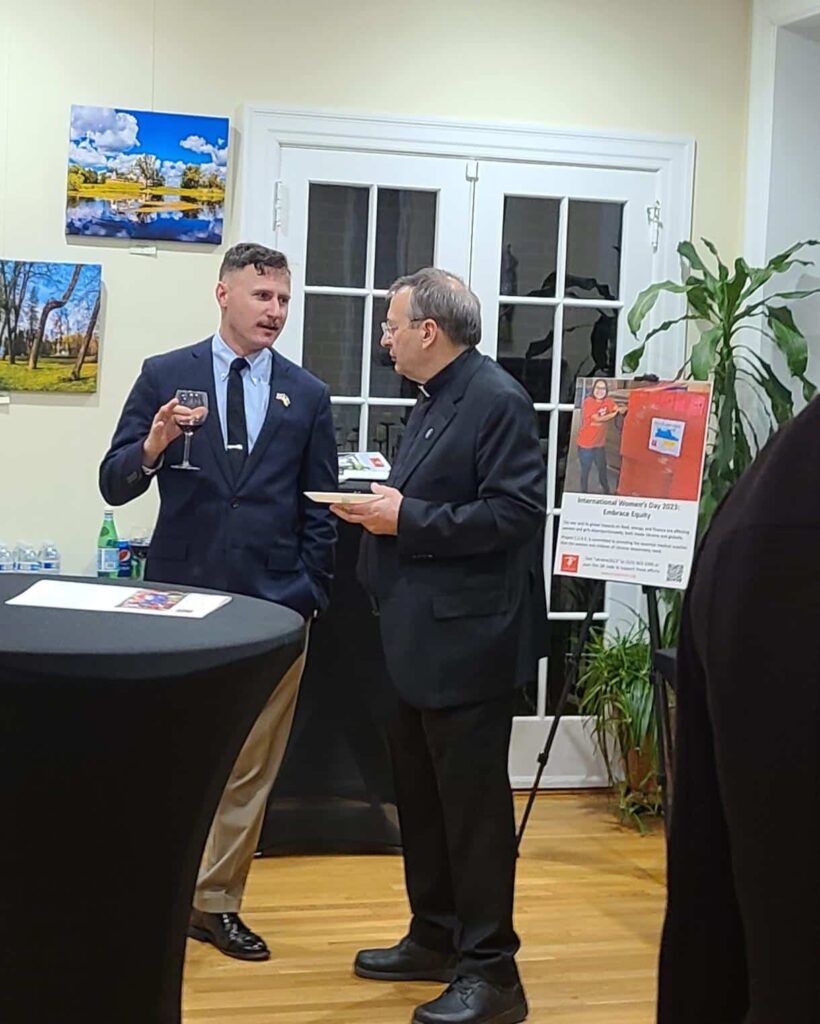 Sponsored by: