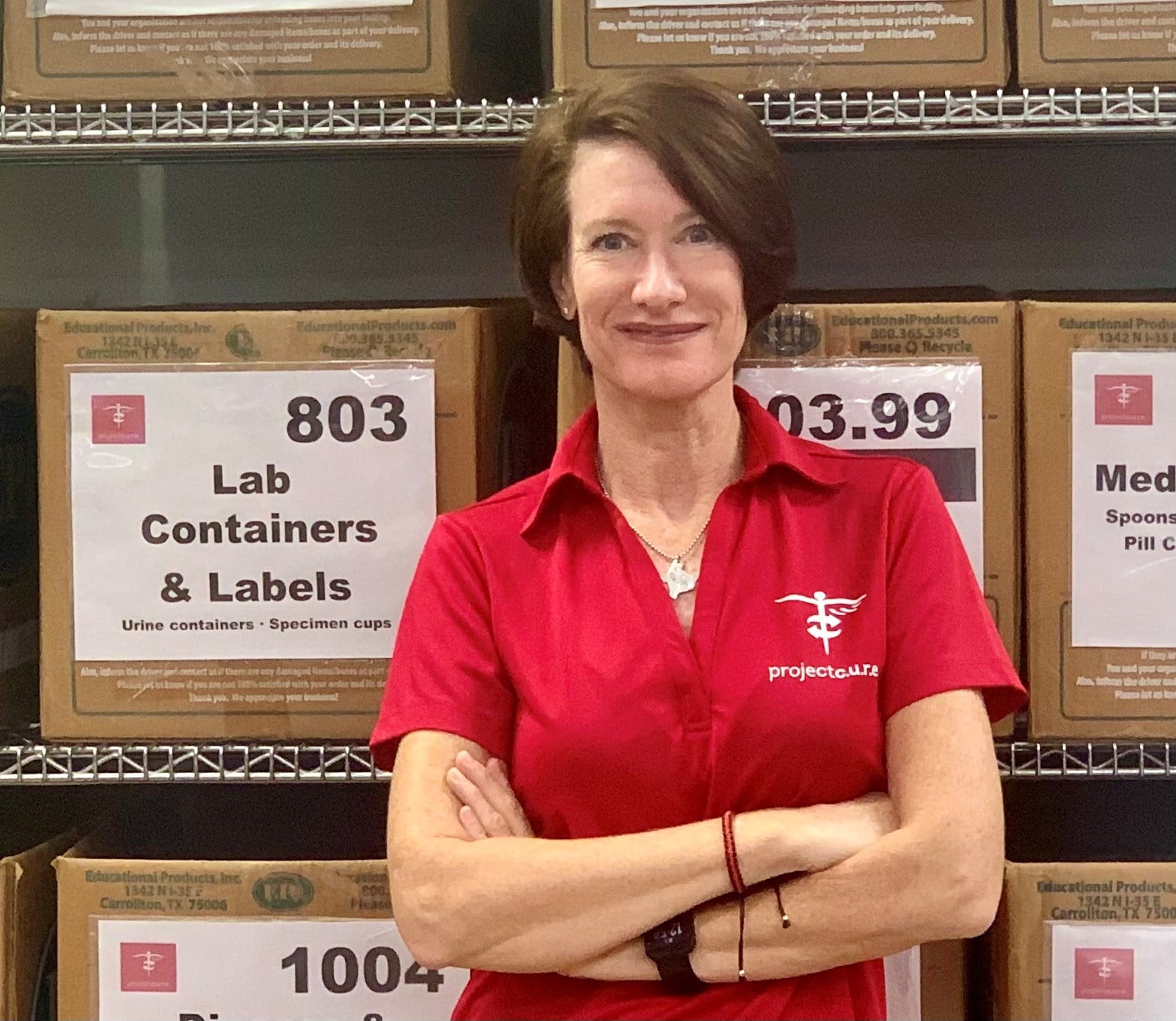 CENTENNIAL, Colo., Aug. 30, 2022 – Project C.U.R.E., the world's largest supplier of donated medical supplies and equipment to resource-limited countries, announced that Jo Sullivan, LMSW, has been selected as Executive Director, Houston.
Sullivan will spearhead the organization's efforts in Houston and brings a wealth of leadership and experience from her career in the nonprofit sector. Most recently, she served as the Chief Community and Development Officer at the Houston SPCA.
"We are thrilled to have Jo Sullivan join the Project C.U.R.E. team. She brings an incredible energy and an outstanding track record to the work of saving lives around the world," said Doug Jackson, President and CEO of Project C.U.R.E. "When we launched our Houston warehouse in the nation's largest medical community, we were counting on the success. It has been a remarkable eleven-year journey to this point. Jo's leadership as Executive Director will exponentially expand the mission of delivering health and hope to the world."
"I am honored to join Project C.U.R.E. and lead our efforts in Houston," said Sullivan. "And I am very excited to expand my passion for building resources and community solutions to a larger, global need."
In addition to her career in nonprofit leadership and philanthropy, Sullivan received her Master's in Social Work from the University of Houston Graduate School of Social Work in 2019 and is Licensed in the state of Texas as a practitioner.
For more information, please contact media@projectcure.org.