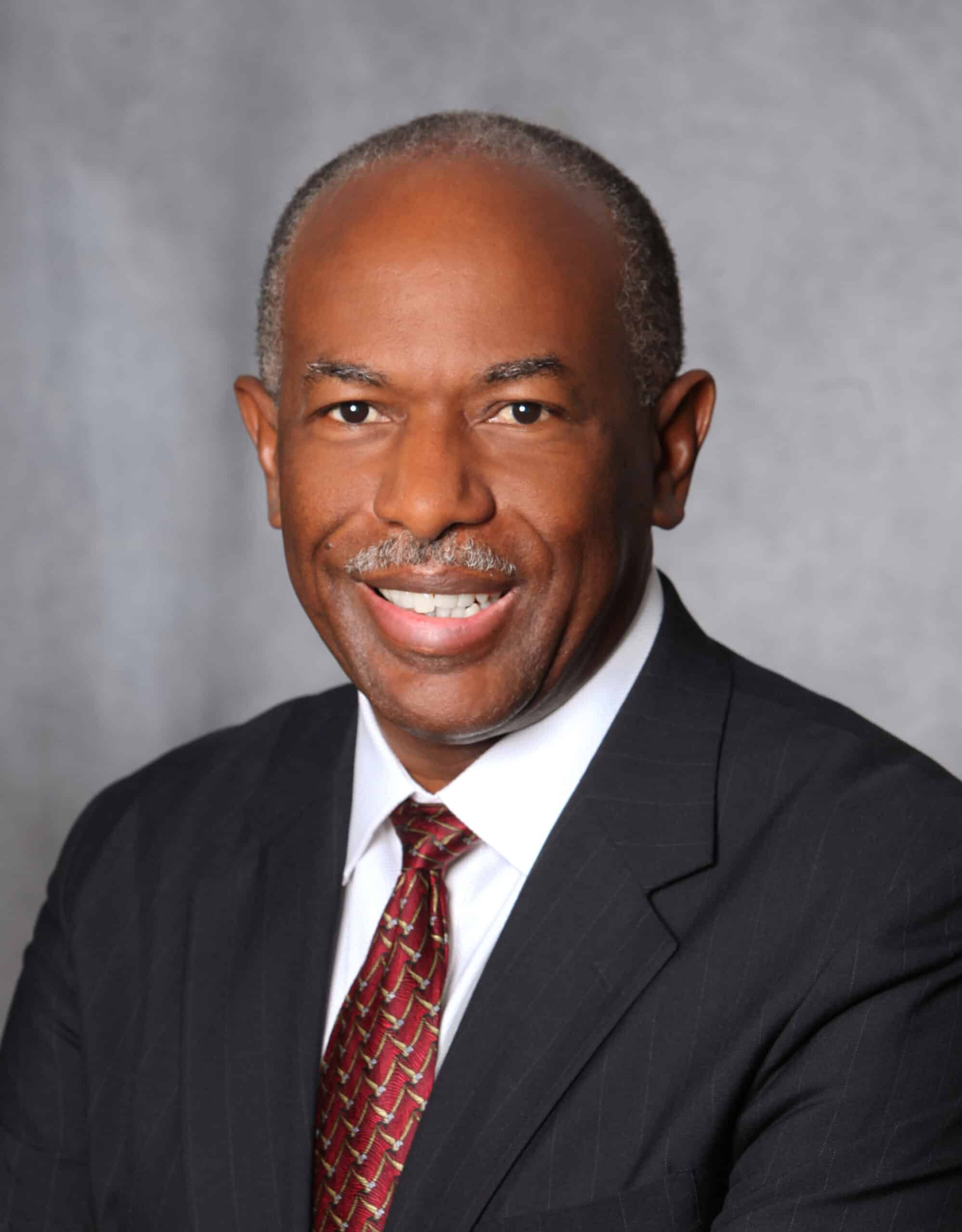 NASHVILLE, Tenn., Aug. 31, 2022 – Project C.U.R.E., the world's largest supplier of donated medical supplies and equipment to resource-limited countries, will honor Dr. James Hildreth of Meharry Medical College, with its prestigious Founders Award at the upcoming Nashville Founders Award Gala on Thursday, Oct. 20.
The Project C.U.R.E. Founders Award is given annually to exemplary individuals working hard to change the world. Named for Project C.U.R.E. founders Drs. AnnaMarie and James Jackson, it is the highest honor bestowed by the organization.
James E.K. Hildreth, Ph.D., M.D. is the president and chief executive officer of Meharry Medical College, where he is leading the technological, academic and clinical transformation of the nation's largest private historically Black academic health sciences center. Focusing on the future of an organization with challenges represented by constant changes in higher education and health care, he has positioned the organization for success through innovative programs, strategic partnerships and entrepreneurial culture. Dr. Hildreth has transformed institutions and lives through a unique combination of skills, expertise and passionate drive. He seeks to achieve organizational success by nurturing passion and developing confidence in others. Hildreth's enthusiasm and love for the work he does inspires others and draws them into bold visions and new directions. For Dr. Hildreth's full biography, please visit here.
"I am honored and humbled to be named the 2022 recipient of the Project C.U.R.E. Founders Award. Project C.U.R.E.'s charge aligns with Meharry's mission of serving the underserved. Their continued commitment to providing access to medical supplies to those communities that need it most not only saves lives but provides hope around the world to those who are easily overlooked," said Dr. James Hildreth, president of Meharry Medical College. "I am thankful to be recognized by an organization that makes such a profound impact around the world on those who need it most."
The Project C.U.R.E. Nashville Founders Award Gala on Thursday, Oct. 20, invites the community to join in celebrating healthcare heroes and their effort to provide health and hope to thousands of people around the world who are facing the trauma of COVID-19, as well as brutality of conflict and war.
"This night is truly a win, win, win. It promises to be an unforgettable evening of fantastic food and entertainment as we honor Nashville's healthcare heroes. Our community always shows up strong for a world in need, and this event will be no exception," said Cheryl Noe, Executive Director, Nashville, of Project C.U.R.E.
The highlight of the evening will be recognizing those individuals who have gone above and beyond to provide health and hope, like Dr. Hildreth, as well as the esteemed Dr. Michael Christie who will be honored with the Healthcare Hero award.
Dr. Michael Christie is an orthopaedic surgeon specializing in joint replacements of the hip and knee and is the Medical Director of the Advanced Joint Replacement Institute at Centennial Medical Center Nashville. Twelve years ago, Dr. Christie and his partners founded the Walk Strong Foundation. Walk Strong is devoted to bringing life-changing joint replacement surgery to least-developed and low-income countries. To solve the barrier to care of expensive hip and knee replacement implants, Dr. Christie, working with Signature Orthopedics in Australia, developed the World Hip and World Knee implant systems, affordable FDA-certified implants. The availability of the World Knee and World Hip have allowed Walk Strong to expand from its first mission in Veracruz, Mexico to Jamaica, Honduras, Kenya, and Ethiopia. For Dr. Christie's full biography, please visit here.
The Gala will be at the Country Music Hall of Fame and Museum with a VIP reception at 5:30pm and the Gala at 6:00pm. For tickets and more information, please visit here.
For media inquiries, please contact media@projectcure.org.