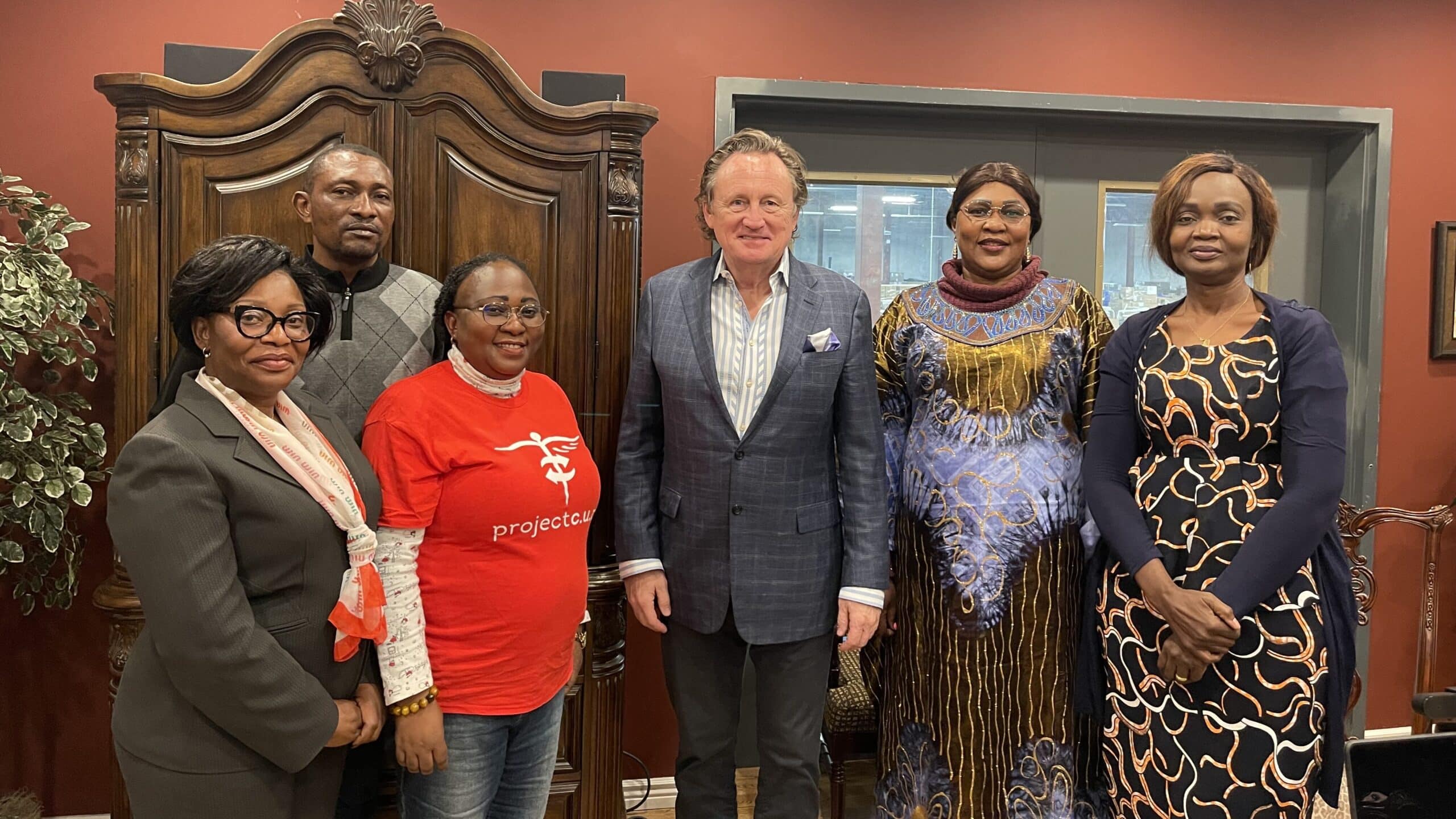 In November 2021 Project C.U.R.E. welcomed a delegation from the Democratic Republic of Congo (DRC) led by Alice Mirimo Kabetsi, Director General of the Fonds National de Promotion et de Service Social (FNPSS), a Project C.U.R.E. partner. The delegation met with Project C.U.R.E. President/CEO, Dr. Douglas Jackson, and Amy Greene, Director of Program Management. The FNPSS serves as a social bank that manages the fair distribution of the national solidarity fund to social and humanitarian projects that benefit the vulnerable and needy.
The objectives of the partnership are to:
Increase capacity at recipient healthcare facilities
Improve quality of medical services at recipient healthcare facilities
Enhance the sustainability of recipient healthcare facilities
Equip medical providers with the knowledge and skills to address the most common causes of maternal and neonatal mortality
Via the partnership Project C.U.R.E. provides donated medical equipment, instruments and supplies to resource-constrained health facilities throughout the country. The first project, currently in the implementation phase, provides support to high-volume hospitals in Kinshasa Province. Thus far two 40' cargo containers have been delivered and two more are about to be loaded and shipped. Another four shipments are anticipated next year, as well as, expansion into the Tshopo Province, located in the north-central part of the country.
In addition to providing much-needed medical equipment and supplies it is anticipated Project C.U.R.E. will conduct two core training programs in support of the partnership: Helping Babies Survive and Helping Mothers Survive. Together these training programs will equip local health providers with critical knowledge and skills to reduce the rates of neonatal and maternal mortality in the communities they are implemented.
Project C.U.R.E. is honored and privileged to support the important work of FNPSS and contribute to improving healthcare services in DR Congo. Watch the video below of the last C.U.R.E. Cargo delivery to the Kinshasa Province of DR Congo.
At Project C.U.R.E., we rely on medical equipment and supply donations to help save those in medical need. Find the nearest distribution center near you to donate medical equipment or you can donate directly to Project C.U.R.E. online by clicking below.