Welcome to Project C.U.R.E. — Denver!
Project C.U.R.E. was founded in a Colorado garage in 1987 and has grown to become a vital part of the mile-high community and economy. We've also become the world's largest distributor of donated medical supplies, equipment, and services to doctors and nurses in more than 135 countries. This is no easy feat. The only way we can make it happen is through the help and support of those also willing to get involved — from volunteering to donating, you can help us make a difference.
DHI Group Volunteers at Project C.U.R.E. Warehouse in Denver – July 2023
Team members from DHI Group visited the Denver Project C.U.R.E. Warehouse in July to help sort and package donated supplies. DHI Group is a provider of AI-powered software products, online tools, and talent acquisition services, delivering career marketplaces to candidates for technology-focused roles and employers hiring tech talent globally. We were so thankful for their gift of time and talent!
Project C.U.R.E. Denver Leaders Attend The Titan 100 Awards Ceremony – June 2023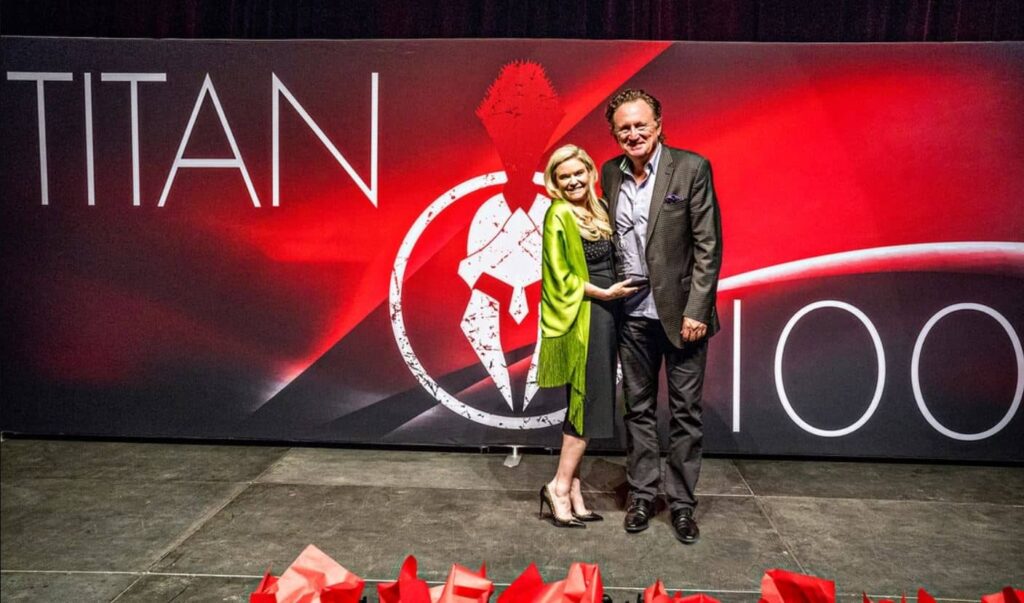 Dianna Fetter, Executive Director of Denver, was honored to attend The Titan 100 Awards Ceremony to celebrate Dana Jacoby, CEO of Vector Medical Group. Dana is not only an amazing CEO, but she is also a strong supporter of Project C.U.R.E.
Titans must be nominated and selected annually. Project C.U.R.E.'s President and CEO, Doug Jackson, is a Hall of Fame honoree, having received the Titan 100 award for three years consecutively. The Titan 100 is a national program that recognizes the top 100 CEOs and C-level executives in a region. Representing both the private and public sector, these Titans of Industry demonstrate exceptional leadership, vision, passion, and influence in their field.
Denver Young Professionals Travel to Belize – May 2023
Denver's Project C.U.R.E. Young Professionals, Executive Director Dianna Fetter, and Ambassador Board President Lori Powell traveled to Belize to see the result of a C.U.R.E. Cargo container of medical supplies and equipment sent to the region in 2020. The team was deeply impacted by what they experienced, and were even able to enjoy a cultural dinner and entertainment on their last night in Belize. These are the moments that make for lasting memories as we deliver health and hope to the world!
Basmet Shabab Foundation Sends Medical Relief to Syria – April 2023
After the earthquakes hit Syria in early February, Denver Physicians Dr. Liliane and Sami Diab quickly moved into action to get much-needed medical supplies and equipment into their home country. Via their Basmet Shabab Foundation, the Diab's were able to fund a shipment of 24 pallets of medical supplies and equipment, one of Project C.U.R.E's largest air freight shipments sent for disaster relief.
Financial Contributions
While we need our volunteers and medical donations, financial donations make a significant impact in helping us get the medical supplies from our warehouse into the hands of the healthcare workers who need it most abroad.
Donate to Project C.U.R.E Denver