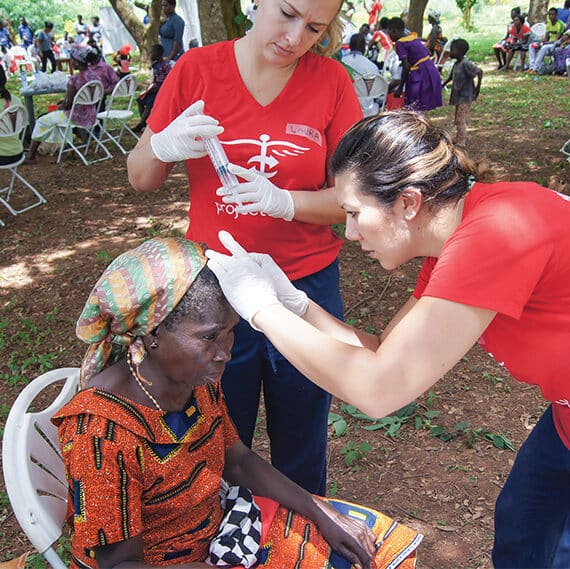 Volunteer to Deliver Health and Hope to the World
Project C.U.R.E. is the world's largest distributor of donated medical supplies, equipment and services to doctors and nurses serving the sick and dying in more than 135 countries.
At the heart of Project C.U.R.E. are our volunteers. We depend on them — people just like you who are mission-driven and looking to give back. Our volunteers come from all walks of life, from doctors and nurses to young professionals, students and retirees.
We need your expertise!

Medical Volunteers
We need doctors, nurses, and other medical personnel to be the first line of quality assurance to ensure supplies' integrity while sorting. For those with OR Nurse or Tech experience, you can volunteer to help sort surgical instruments and prepare surgical instrument kits.

Biomedical, Surgical, & Laboratory Experts
Calling all biomedical technicians and engineers or experts in electrical, mechanical, or computer engineering, we could use your experience to sort, organize, and test equipment to ensure that it's functional then prepare the equipment and coordinate supplies for distribution.
Why expertise matters.
Biomedical equipment and devices are at the heart of all our C.U.R.E. Cargo container shipments. These items are sustainable and provide much needed infrastructure for the clinics and hospitals we serve, enabling them to deliver a wide range of services. Anything which has a power source goes through our Clinical Engineering area for safety and operational review. This equipment comes to us from a variety of sources including hospitals, medical manufacturers, physicians, and individuals. Items have often been retired by the owner, however it is not unusual for us to obtain newer equipment. These items can include something as simple as an otoscope (for hearing) to more technical devices such as anesthesia machines, and everything in between. In order to test this equipment, we rely on not only biomedical technicians and engineers, but also electrical, mechanical, and even computer engineers. Individuals with a strong technological interest and problem solving skills are often great volunteers in this area as well. Of course, no one is ever given an item to test that is outside their skill set. An example of an item that an electrical engineer could test would be an operating room light or a warming cabinet, while a certified biomed technician would test the equipment within their training skill set.
Over the past five years, we have made significant improvements to the labs within each of our distribution centers. These improvements include not only the facilities, but most significantly the testing equipment and internal protocols which we use to prepare equipment for shipment. Technicians and engineering volunteers will find state of the art testing equipment available in the labs, along with testing protocols for approximately 36 of the most critical items which are essential for quality medical care. As we add new testing procedures, we will continue to build upon our relationships with Clinical Engineers and Biomedical Engineers within our industry, and to reach out to technical schools and other organizations which will assist us in ensuring these items are prepared for their destination.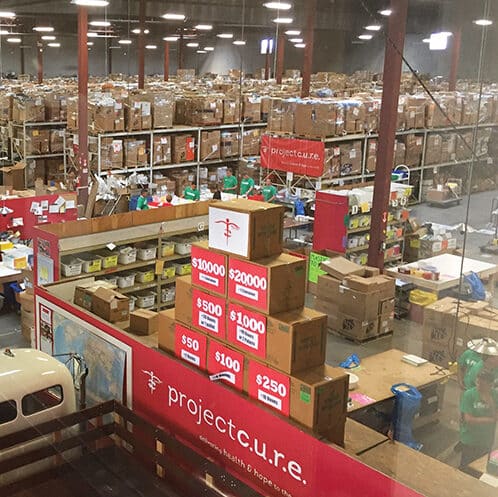 Ready to sign up?
We have seven distribution centers across the U.S. Signing up to volunteer is simple, just find a location near you, click the link below to visit the location's VolunteerHub, select a date with openings available, and then select "sign up." It's that easy.
Thank you for your consideration. If you have any questions, please visit our FAQs page or contact info@projectcure.org.